Maggie McCool is the 2022 National American Miss Indiana Jr. Teen.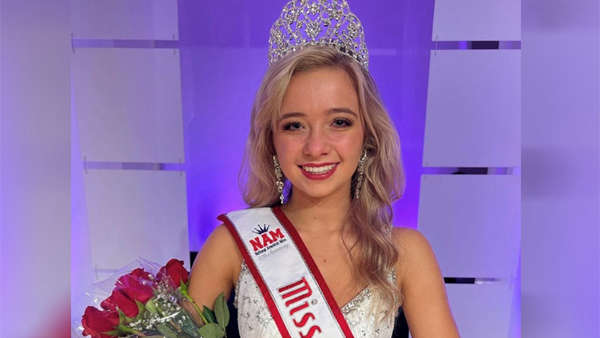 Maggie McCool. Photo provided.
(Greendale, Ind.) – A big opportunity awaits a young lady from Greendale.
Maggie McCool won the 2022 National American Miss Indiana Jr. Teen pageant this summer. In addition, McCool was also the winner in the following optional contests such as talent, runway, and Miss Personality, and first runner up in casual wear.
Next up, she will be attending the National Pageant in Orlando, Florida during Thanksgiving week.
National American Miss Pageants are dedicated to celebrating America's greatness and encourage its future leaders. Each year, the program awards $1.5 million in cash, scholarships, and prizes to recognize and support the development of young women nationwide.
Each qualifier for the National Pageant has a chance to win a share of over $100,000 in cash and prizes, including a new 2022 Ford Mustang convertible.
The National American Miss Pageants are for "Today's Girl" and Tomorrow's Leaders." The pageant program is based on inner beauty, as well as poise, presentation, and offers an "All-American Spirit" of fun for family and friends.
Emphasis is placed on the importance of gaining self-confidence, learning new skills, developing good attitudes about competition, and setting and achieving personal goals.
McCool is currently a freshman at the School for Creative and Performing Arts in Cincinnati, majoring in dance.
She is a member of the National Team at Emerge Dance Academy and works at Perfect North Slopes during the winter.
Maggie is the daughter of Matt and Trina McCool.