Halloween is Saturday, October 31.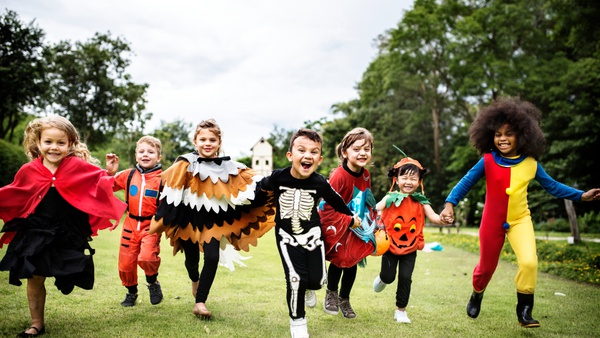 (Frankfort, Ky.) – Trick or Treat will go on in Kentucky at the discretion of each community.
Governor Andy Beshear has announced guidance for any Kentuckians planning to go door to door or those who plan to pass out candy on October 31.
Beshear issued the following guidance:
Place individually wrapped candy outside on the porch, driveway or a table.
Maintain a social distance of at least 6 feet from anyone not within your household.
Always wear a face covering. Halloween masks DO NOT count as a face covering.
Clean hands before and after touching the wrapped candy.
Trick-or-treat in family groups and don't congregate in large groups.
Trick-or-treat in your own neighborhood. Do not travel to other neighborhoods.
Use hand sanitizer often, especially after contacting frequently-touched surfaces and before eating anything.
The governor says Kentuckians should continue to wear masks, socially distance and wash hands often to further prevent the spread of COVID-19.
To view all the guidance Halloween guidance, including recommended safer alternatives, high-risk activities to avoid and helpful reminders visit, https://chfs.ky.gov/agencies/dph/covid19/cv19halloweenguidance.pdf.