Iron Timbers in Osgood will assists with the camp.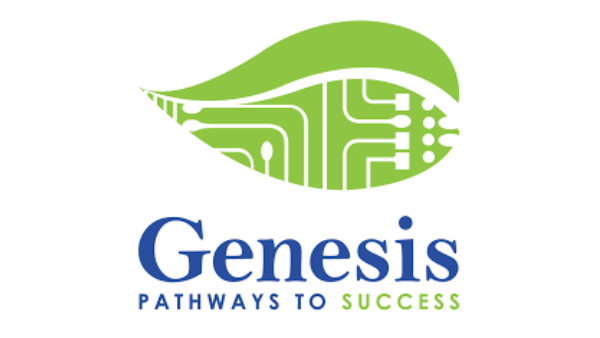 (Ripley County, Ind.) - Genesis: Pathways to Success launched its first week of summer programming, apart of its A Summer of STREAM (Science, Technology, Reading, Engineering, Art, & Mathematics) initiative, with Iron Timbers in Osgood, Indiana. A total of 10 students from across Southeastern Indiana learned about the art of woodworking on June 1st and 2nd in DIY (Do It Yourself) Woodworking Camp..
Students were given the opportunity to work with the staff at Iron Timbers to build their own charcuterie board or cutting board and make their own custom sign. From sanding to applying resin, students received a full intensive crash course of learning the foundational principles related to woodworking and understanding how to create a finished product. Students learned essential skills in woodworking safety, proper equipment use, the significance of wood, and how to use math concepts, including angles and measuring for accuracy. In addition to this, students were able to learn about metalworking and how it can be incorporated into various woodworking avenues, such as cutting out their name with a CNC machine.
Graesyn Bushorn, a 7th grade student from Milan and a camp participant, said, "My favorite part about DIY Woodworking Camp was seeing the process of building our charcuterie or cutting board and being able to customize a metal frame to our liking." The projects that students made were taken home with them to have as a staple in their homes.
In addition to various STEAM concepts introduced, various soft skills were taught within the camp. These include but are not limited to creativity, problem solving, time management, and adaptability. These skill, along with many others, will assist students in becoming successful in their future endeavors.
"We love working with all age groups, but specifically with kids. We are a family oriented company, and we hope to continue this in the future," said Dustin Payne, an owner of Iron Timbers.
Genesis: Pathways to Success would like to thank Iron Timbers for being an astounding host for DIY Woodworking Camp and exposing students to experiential learning opportunities related to woodworking. We look forward to partnering with them again in the near future.
If you would like to learn additional information about this summer camp, please visit www.genesisp2s.org. If you have questions regarding A Summer of STREAM, please contact the Director of Genesis: Pathways to Success, Clarice Patterson, by emailing cpatterson@genesisp2s.org, calling 812-933-1098, or visiting 13 E. George Street, Suite B, Batesville, IN 47006.