The burglaries took place on November 18.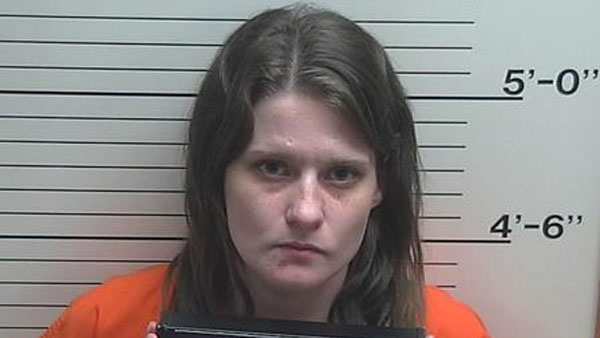 Lindsey Ungerbuhler. Photo by the Dearborn County Sheriff's Office.
(Lawrenceburg, Ind.) - Two Cleves residents are accused of burglarizing cellular phone stores in Lawrenceburg and Harrison.
Lawrenceburg Police responded to a report of a burglary at the Boost Mobile store off of U.S. 50 on November 18. Upon their arrival, a store employee identified multiple missing items include a safe, multiple cell phones, a laptop and cash. In total, $9,803.74 worth of items and cash were taken from the store.
While at the scene, police learned that similar items had been stolen from the Boost Mobile location in Harrison that same day.
Police say there was no forced entry at the Lawrenceburg location, while a rear door had been pried open at the Harrison store.
Surveillance video from both robberies showed a male, wearing the same clothing and driving the same red Jeep Grand Cherokee.
The investigation ended on November 21 when Hamilton County Sheriff's detective located Jacob Inabnit, 35, and Lindsay Ungerbuhler, 24 at an apartment building on East Cleves Avenue. Inabnit consented to a search of the apartment, where police say they found the stolen cell phones, firearms and controlled substances.
Both suspects were taken into custody. During questioning, Ungerbuhler told police she had been employed at Boost Mobile prior to being terminated. Ungerbuhler stated that after her employment had been terminated, she turned in keys that appeared to be the same as the store keys. As a result, she still possessed a store key.
Inabnit acknowledged that Ungerbuhler had been employed at Boost Mobile, but denied being involved with any crimes in Lawrenceburg or Harrison.
Ungerbuhler and Inabnit are both charged with Burglary (Level 5 felony) and Theft (Level 6 felony). Inabnit remains jailed in Hamilton County, while Ungerbuhler has been transferred to the Dearborn County Law Enforcement Center.
She is held on $5,000 cash bond and $15,000 surety bond.