Curtis Zimmerman was arrested on Monday following an altercation with a 16-year-old.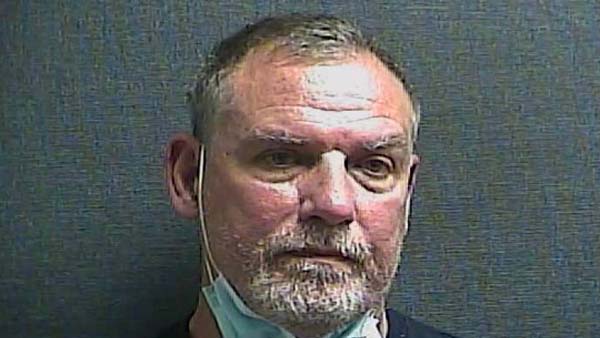 Curtis Zimmerman. Photo via Boone County Sheriff's Office.
(Boone County, Ky.) - The man involved in Monday morning's SWAT callout in Boone County has been charged with multiple felonies.
Curtis Zimmerman, 55, was arrested on Monday after getting into a verbal and physical altercation with a 16-year-old male at a home on Clubtrail Drive.
According to Boone County Sheriff's detectives, Zimmerman had said, "Get upstairs and go to bed before I shoot you." As the victim was walking up the stairs, Zimmerman allegedly fired a single gunshot.
The victim promptly locked himself in a closet with a baseball bat. Zimmerman, still armed with the handgun, the victim exited the closet and struck Zimmerman with the baseball bat.
Detectives say Zimmerman blocked the victim from exiting the bedroom for approximately 15 minutes while aiming the handgun in his direction.
A short time later, Zimmerman was taken into custody by Sheriff's deputies.
Upon being medically cleared from the hospital on Wednesday, Zimmerman was transported to the Boone County Detention Center and is being held on $105,000 bond.
He is charged with Unlawful Imprisonment 1st Degree (Class D Felony), three counts of Wanton Endangerment 1st Degree (Class D Felony) and Attempted Assault 1st Degree – Domestic Violence (Class C Felony).
RELATED STORIES:
Florence Man In Custody After 8 Hour Standoff With Boone County Officers