If you are a former member from East Central, Bright, Guilford, North Dearborn and Sunman High Schools, EC FCCLA wants to hear from you.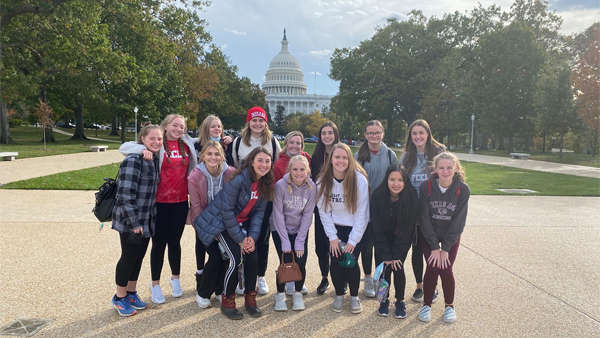 East Central FCCLA in DC for the Fall National Conference. Facebook photo.
(St. Leon, Ind.) – East Central High School FCCLA is looking to get in touch with former members.
Were you a member of FHA or FCCLA at East Central, Sunman, North Dearborn, Bright or Guilford high school?
If so, East Central FCCLA is working on an alumni project for Future Homemakers of America/FHA or FCCLA and requests your information for an alumni address book.
The contact form at East Central FHA/FCCLA Alumni Contact Information (google.com) includes basic contact information, in addition to questions about years you were a member of FHA/FCCLA, offices held, favorite memories, current career, and how FHA/FCCLA helped you in your career and life.
East Central FHA/FCCLA is planning some exciting upcoming events, including the 1st Annual Alumni Dinner and Hall of Fame.
Further details have not been released at this time.