The passenger was also injured in the January 9 crash on Hetrick Road.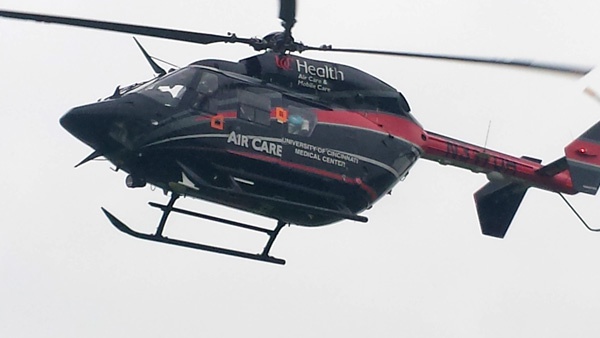 (Franklin County, Ind.) – Two people were injured in a single vehicle accident in Franklin County.
Sheriff's deputies responded to the accident on January 9 around 10:30 p.m. on Hetrick Road, just west of Springfield Road.
Upon arrival, deputies found a 2008 Chevy Silverado off the side of the road. A trailer was dislodged from the vehicle, as well as an all-terrain vehicle.
The investigation revealed that Dwyane M. Chumley, 35, of Hamilton, Ohio, was eastbound on Hetrick Road when his pick-up got off the right edge of the road. Chumley overcorrected and lost control of the vehicle.
Chumley and his passenger, Alexander T. O'Keefe, 32, of Cincinnati, were ejected from the vehicle.
According to the Franklin County Sheriff's Department, Chumley was airlifted to UC Medical Center for treatment. O'Keefe was transported by Brookville EMS to a nearby hospital.
Their conditions were not released.
Assisting at the scene was Mt. Carmel Police, Indiana Conservation Officers, Brookville EMS #2, Responder 24, College Corner Volunteer Fire Department, and Oxford Medics.