The annual event is held at First Church of Christ in Burlington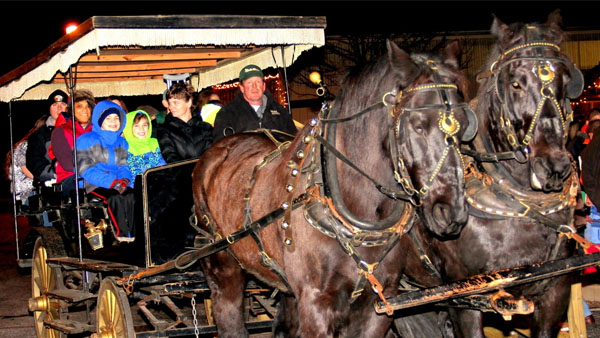 Photo via www.anoldkentuckychristmas.com.
(Burlington, Ky.) – A northern Kentucky church is getting in the Christmas spirit.
First Church of Christ in Burlington will host 'An Old Kentucky Christmas' on the evenings of December 6-9.
The annual event welcomes thousands of people from the tri-state area to enjoy family-fun events in the Christmas Pioneer Village.
Experience what it was like to celebrate Christmas in the 1800's with outdoor shops, pioneer games, horse-drawn carriage rides and a petting zoo.
The event also features a candle maker's shop, a decorate your own cookie stand, free family portraits and a special Christmas Concert with performances by local schools.
The event is open to the public and free to attend on the following days:
Thursday, December 6 from 58 PM
Friday, December 7 from 58 PM
Saturday, December 8 from 28 PM
Sunday, December 9 from 28 PM
Private events for special needs families will take place Saturday, December 9 from 10:00 a.m. to noon.
First Church of Christ is located at 6080 Camp Ernst Road in Burlington. For more information, visit www.anoldkentuckychristmas.com.