Ohio and Indiana are both in the bottom 15.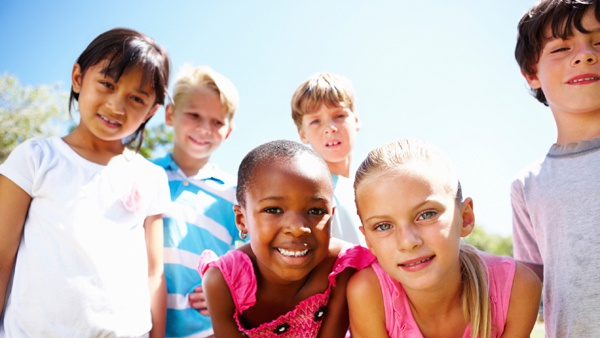 (Undated) – New data shows that Kentucky's childhood obesity rate is among the worst in the nation.
According to the State of Childhood Obesity by the Robert Johnson Foundation, Kentucky has the third-highest childhood obesity rate in the U.S. at 20.8 percent. The national youth obesity rate is 18.5 percent.
In total, approximately 93,000 kids in Kentucky live with obesity.
As for neighboring states, Ohio has the 10th highest childhood obesity rate at 17.1 percent. Indiana wasn't too far behind with a childhood obesity rate of 16.6 percent.
The Robert Wood Johnson Foundation recommends the following policies to help with obesity:
Women, Infants, and Children (WIC) Program - The Centers for Medicare and Medicaid Services should continue to support WIC for its role in lead screening.
Supplemental Nutrition Assistance Program (SNAP) - The Administration should rescind proposed changes to SNAP—including the elimination of broad-based categorical eligibility, restrictions on states' ability to receive waivers on federal time-limit rules, and the public charge rule—that would disproportionately affect some of SNAP's most vulnerable families and cause millions of participants to lose eligibility and/or benefits.
School Meals and Snacks - Maintain nutrition standards for school meals that were in effect prior to USDA's final rule from December 2018 (whole grains/sodium/milk), and current nutrition standards for school snacks.
Head Start and Early Head Start - Head Start and Early Head Start should be adequately resourced, so that the programs are stabilized and can hire, retain and support high quality staff.
Healthy Eating and Physical Activity Standards in Early Care and Education - States should include healthy eating and physical activity requirements in quality ratings and/or credentialing for early care and education centers.
Other policy recommendations can be viewed at https://stateofchildhoodobesity.org/policy-recommendations/.
"The Robert Wood Johnson Foundation is committed to reducing the rates of childhood obesity across the nation," said RWJF President & CEO, Dr. Richard Besser We know it won't be easy, or quick. We know it will require policy changes at every level of government, and we're working alongside others to implement shifts that will make it easier for kids and their families to be healthy. We're also working to address the broader community conditions—like housing, employment at a living wage, transportation, community financing, and clean air and water—that will help to ensure that everyone in America has a fair and just opportunity to live as healthy as possible."
The Robert Wood Johnson Foundation has committed more than $1 billion to helping children maintain a healthy weight.
Read the full RWJF report at https://stateofchildhoodobesity.org/.