Both of the claims brought up in the meeting are being tabled until next meeting.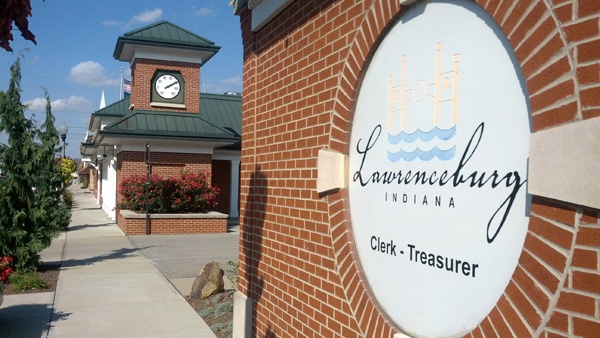 (Lawrenceburg, Ind.) - Claim approvals were a topic of interest at the City Council meeting last Thursday, November 7.
Two claims, totaling almost $100,000, were brought up during the meeting. Theses claims were for the ice rinks to go and roofing work done on the antique building.
Council was asked to approve the payments of $40,900 for the ice rink and $59,780 for the roofing work.
A big issue that the council had with these claims was that they had not gone through the Board of Works.
Questions of where will these payments will come from was raised. The ice rink money was said to come out of the Riverboat fund, whereas the claim for the roofing job, was said to come from the building maintenance fund.
Suzanne Orndorff, Chief Deputy Clerk, led the discussion on both of these claims stating the legality and ways to get these invoices paid.
The Ice Rink claim was quickly tabled. This claim was voted on to be contingent upon Board of Works and City Attorney.
The Council was hesitant when deciding how to handle the roofing job claim.
This job had already been finished, and was simply waiting on approval to move forward with payments.
The council stated that they were not even aware of this work being done.
Paul Seymour Jr. spoke to the new council members, and warned them to really pay attention to work being done around the city. He says, "We don't get talked to a whole lot, so there's a whole lot of work going on on a couple of buildings, and I didn't know anything about this roof job. I would think that we would be smart enough to get a price and hopefully only pay this, or come to us and ask us if we wanted to put $59,000 in a roof."
Tony Abbott claimed that he had also just found out about this claim, and clarified that there were three bids out for this job, and the $59,000 was indeed the lowest due to the problems the building was facing.
An audience member posed the question how did this job get pushed through with none of the council or Board of Works knowing.
Mario Todd, Construction Project Manager, answered, "We were directed by Mayor Mollaun to place the roof."
In which Paul Seymour Jr. responded, "That seems to be the way it works."
City council members settled on this claim to be approved contingent upon Board of Works.
Bob Rybolt was visibly upset with the decisions that had been made without approvals of the Board of Works.
"Why do we need you guys [council], if he's [Mayor Kelly Mollaun] going to make a decision. How does he get off agreeing to pay it without Board of Works or anybody knowing about it. This has got to stop. It's just like Mayor and Del [City Attorney] are judge, jury, and executioner in this whole town. And that is ridiculous and I hear it all the time. But we are going to give a guy $59,000 that nobody approved?" says Bob Rylbolt.
Mel Davis agreed that Board of Works did not approve this.
Rybolt continues on to say, "I don't know how this happens, and to you new guys this is ridiculous. And it's not going to stop until somebody does it."
Kelly Mollaun was absent from this meeting, and unable to add his side the story.
Below is the Council Meeting discussing the claims: 11:55 starts the conversation