Two men were shot in the ankle when a shotgun fell over inside a hunting blind Saturday near Aurora.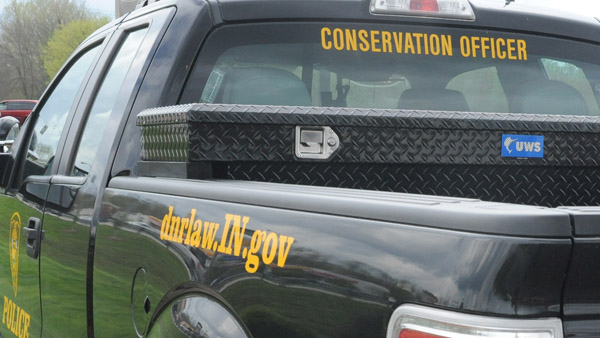 File photo
(Aurora, Ind.) - A hunting accident near Aurora resulted in two men suffering gunshot wounds.
Adam Daugherty, 30, of Lawrenceburg, and Jeremy Legge, 37, of Petersburg, were hunting waterfowl in a field around 9:00 a.m. Saturday, November 10, according to Indiana Conservation Officers.
Conservation officers say Daugherty and Legge were with two other men. They were standing outside a hunting blind when a dog came into the blind and caused a shotgun which had been propped up vertically to fall over.
The firearm discharged as it fell, striking both Daugherty and Legge. Daugherty was hit in the left ankle, while Legge's right ankle was hit.
Daugherty was rushed to Highpoint Health Hospital in Lawrenceburg. He was later transferred to University of Cincinnati Medical Center.
Legge transported himself to a doctor for treatment.
Conservation officers say the gun, a 12 gauge Browning Maxus, did not have its safety engaged when it was knocked over by the dog.
Other agencies assisted included the Ohio County Sheriff's Department and Dearborn County EMS.
The investigation is still on going at this point, said conservation officers.