The store closed in May, but the property owner hopes somebody will buy it and reopen it soon.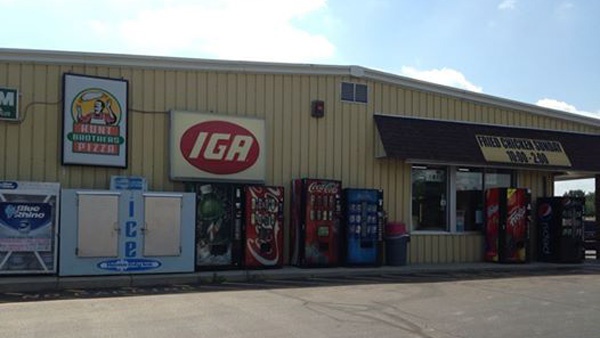 Photo via Town of Dillsboro.
(Dillsboro, Ind.) - Dillsboro's shuttered IGA store is for sale.
The Town of Dillsboro posted on Facebook Tuesday that the old IGA location on Main Street is for sale by its owner, Mary Fields.
The IGA was first opened in Dillsboro by Mary and her late husband Rick in 1977. Following Rick's death in 2015, the business was sold in 2016 to the Patel brothers with a land contract between them and Fields.
The Patel's grocery closed in May, putting the property back in possession of Fields.
Fields hopes the building will soon operate as a grocery serving the small town once again.
"For the sake of Dillsboro as a town, they need a grocery. It's a food desert now," says Mary, adding that the closest groceries are now located over 10 miles away in Milan or Aurora.
Fields says the building comes with all the equipment for a new owner to operate a grocery store.
She will only disclose a price to a truly interested prospective buyer. Serious inquiries can be directed to (513) 403-8222 or (812) 432-5782.
RELATED STORIES: