Dillard's mini-store will be open to the public on Wednesday, December 11 and Thursday, December 12.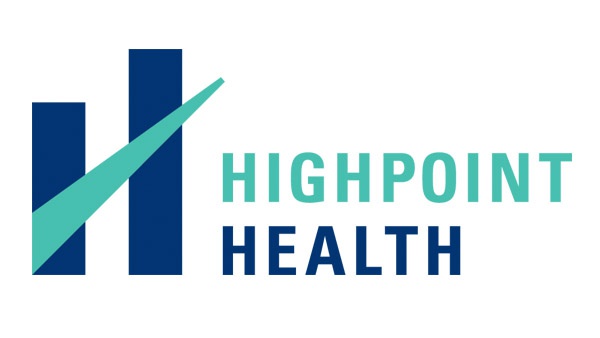 (Lawrenceburg, Ind.) - Dillard's Department Store will return to Highpoint Health with its mini-store this December for two days of community Christmas shopping. Located in the conference area of Highpoint Health, the Dillard's mini-store will be open to the public on Wednesday, December 11, from 8:00 a.m. until 7:00 p.m., and on Thursday, December 12, from 7:00 a.m. to 4:00 p.m.
Ten percent of all sales from the two-day event will go to the Auxiliary (volunteers) of Highpoint Health. Funds raised by the Auxiliary are used to assist the hospital in the provision of new equipment, facilities and services.
Merchandise, including apparel, gifts and items for the home will be available in numerous price ranges.
Some of the many items available for purchase include handbags; fashion jewelry; boots, shoes and slippers; cosmetics; fragrances; children's clothing; men's and women's accessories, such as gloves and scarves; men's socks and active wear; women's sweaters, tops, robes and sleepwear; throws; Christmas décor; individual serving coffee makers and cups; assorted small kitchen appliances; gourmet nuts and candy; and bakeware. Gift cards may also be purchased.
Popular designer brand names featured at the mini-store include items by UGG, Fossil, Frye, Brahmin, Dooney & Bourke, Michael Kors, Vera Bradley, Dansko, Sperry, Birkenstock, Lucky Brand, Lauren, Columbia, The North Face, Marmot, Chanel, Dior, Estēe Lauder, Clinique, Lancôme, Elizabeth Arden, Clarisonic, Keurig, Ninja, KitchenAid, Southern Living and New Tech Shop.
All major credit and debit cards, Dillard's credit cards, cash and personal checks with proper identification will be accepted. Full and part-time Highpoint Health and Highpoint Health Physician Partners employees may use payroll deduction per hospital guidelines.
Items purchased at the Dillard's mini-store may be exchanged or returned after the event to any Dillard's Department Store within 30 days of purchase providing all Dillard's and manufacturer tags and yellow proof of purchase stickers are intact. Returns will not be accepted at the mini-store. Dillard's gift cards do not expire and they maintain their face value until redeemed.
"Everyone always looks forward to the Dillard's mini-store coming to Highpoint Health each December. They always bring a lovely variety of items and it's so convenient! The sales staff also are exceptional. They go out of their way to help you find the perfect gift which makes for a very enjoyable shopping experience," noted Sylvia Plashko, Highpoint Health Auxiliary President.
"The Dillard's mini-store provides a great opportunity for area residents to Christmas shop in a safe and relaxing environment while helping to support the Auxiliary and Highpoint Health. Every purchase made at the mini-store, even gift cards, benefits the Auxiliary and all are greatly appreciated."
Free parking for the event is available in both the Highpoint Health outdoor lot and the parking garage. Wheelchairs will be available for use by shoppers during mini-store hours.
Highpoint Health is located at the intersection of Bielby Road (St. Rt. 48) and Wilson Creek Road on Ludlow Hill in Lawrenceburg.
For more information, please contact the Highpoint Health Community Relations Department at 812/537-8190 or 800/676-5572, ext. 8190.