JCVFD Chief and others facing Felony charges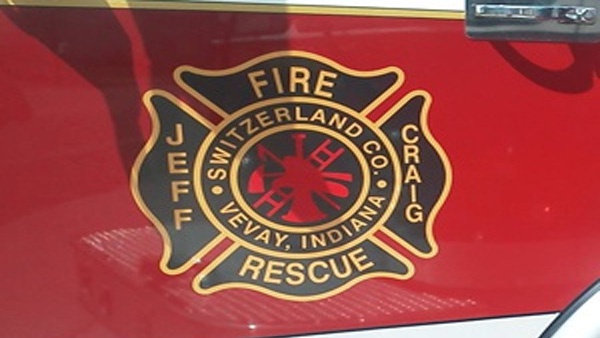 (Vevay, Ind.) – The Jeff-Craig Volunteer Fire Department Chief along with four of his peers are facing multiple felony charges.
According to the probable cause affidavit, Jeff-Craig Volunteer Fire Department Fire Chief Christopher Samuel See, 37, of Vevay will be charged with Fraud (level 5 felony), and multiple counts of; Theft (level 6 felony), Perjury (level 6 felony), and Official Misconduct (level 6 felony).
These charges stem from an investigation that began in March of 2020.
On March 16, See allegedly submitted a Business Entity filing and a Change of Officer filing with the Indiana Secretary of State's Office on behalf of the Patriot Volunteer Fire Department through his computer at the Jeff-Craig Volunteer Fire Department (JCVFD) and allegedly paid for these filings with a personal credit card.
According to the affidavits, See stated that he and Christopher Miller,32, were interested in re-establishing the Patriot Volunteer Fire Department (PVFD). The PVFD had been inactive following the 2019 indictment of former Fire Chief Gordon Turner Jr, for embezzling over $28,000 for personal use.
According to the Indiana Volunteer Fire Association, Miller was still on the roster as a Patriot fireman.
See and Miller were reportedly joined by Caitlyn Staat, 19, Lewis Fritter, 42, and Jacob Parker, 35, in a non-public meeting where all were in favor of the re-establishing of the PVFD. During the meeting in question, on March 19 at the JCVFD, the 5 voted on and accepted positions within the Patriot Department. Among other items on the agenda.
The day following the meeting, See along with Miller, and Staat, reportedly went to First Financial Bank, where See used a PVFD letter and the Business filings with the Indiana Secretary of State's Office, to request Bank Officials change the signature cards for the PVDS accounts and she reportedly then took control of all monies for the PVFD.
The alleged letter to the bank stated that effective March 19, the PVFD would like to update the signer's on the PVFD accounts. The names provided as signers were Miller as Fire Chief, See as President, and Staat as Treasurer.
The three allegedly requested a debit card for the checking account. After the bank officials verified PVFD by looking at the Secretary of State's records, the debit card was granted allowing them access and control of all Patriot Volunteer Fire Department funds and monies.
This is a developing story.
Charges are to be read in Switzerland County Court on Monday, October 5, 2020.
The information listed here, along with additional information into the investigation, is available in the attached probable cause affidavit.
The affidavits have been provided to WIKI news via the Switzerland County Clerks Office.
Multiple Felony charges are being filed against those individuals involved in the investigation. Lists of the alleged charges pending on all individuals involved are in the attached affidavits.
Those individuals with pending charges are:
Full Probable Cause Affidavit
Christopher S See 37
Christopher Miller 32
Caitlyn Elaine Staat 19
Jacob Parker 35
Lewis Fritter 42
Related Stories: