Mooch Callaway will be the party's nominee for the District 3 City Council seat in Lawrenceburg this November.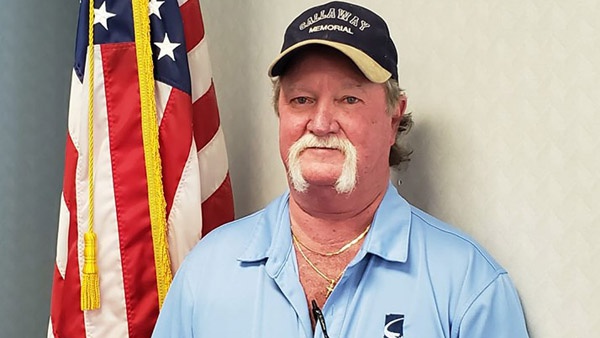 Mooch Callaway. Photo from Dearborn County Democratic Party.
(Lawrenceburg, Ind.) - A local political race which ended in a tie on election day has been decided by a caucus of Democrats.
Mooch Callaway and Dan Rogers each received 25 votes in the May 7 Democratic primary election for Lawrenceburg's District 3 city council nomination.
The precinct members of the Lawrenceburg and Dearborn County Democratic Party Central Committee met Saturday to break the tie. They selected Callaway as the winner of the race, according to party chair Rebecca Barhorst.
Callaway will be on the ballot in November against Republican Tom Rowlett Sr. for the District 3 council position.
RELATED STORIES: