Does the online profile name of anthony_shots mean anything to you?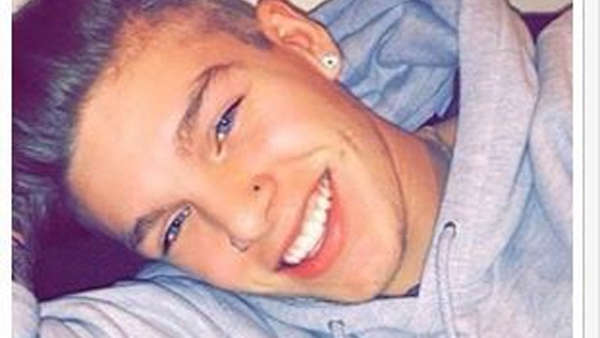 The fictitious anthony_shots profile used images of this known male model. Photo provided.
(Delphi, Ind.) – Detectives are seeking information about an online profile that was discovered while investigating the murders of two Delphi girls.
Liberty German, 14, and Abigail Williams, 13, were found murdered in a wooded area along the Monon Trail in February of 2017.
A multi-agency team consisting of the Carroll County Sheriff's Department, FBI, and Indiana State Police have been trying to find the killer ever since.
During the course of the investigation, Indiana State Police uncovered an online profile named anthony_shots. The profile was being used from 2016 to 2017 on social media applications, including but not limited to, Snapchat and Instagram.
The fictitious anthony_shots profile used images of a known male model and portrayed himself as being extremely wealthy and owning numerous sports cars. Police say the creator of the fictitious profiled used the information while communicating with juvenile females to solicit nude images, obtain their addresses, and attempt to meet them.
Indiana State Police have identified the male in the images that were used by the anthony_shots profile. The male that is in the photos is not a person of interest in the investigation.
However, investigators are seeking information about the person who created the anthony_shots profile.
Investigators would like any individual that communicated with, met, or attempted to meet the profile to contact law enforcement by calling 765-822-3535 or by emailing abbyandlibbytip@cacoshrf.com.
Police are seeking information about how you communicated with the profile, what social media applications were used, or if anthony_shots attempted to meet you or obtain your address. Saved images of conversations with anthony_shots is also requested.
RELATED STORIES
Investigators Update On Unsolved Murders Of Two Teen Girls Near Delphi, Indiana