Needy individuals who cannot drive to the Clearinghouse in Aurora will have new mobile food pantries come to their neighborhoods.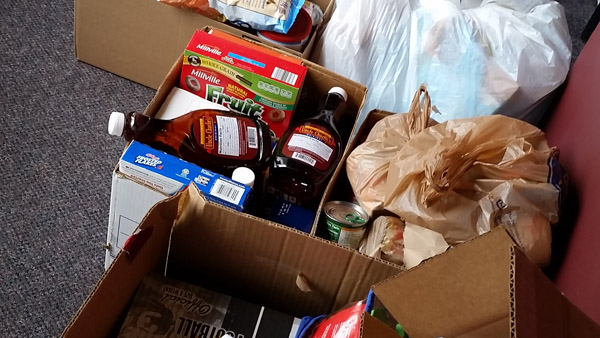 File photo.
(Aurora, Ind.) - The Dearborn County Clearinghouse is going to take food to less privileged southeastern Indiana families who need it
The food pantry in Aurora has purchased two vehicles it will use as mobile pantries.
The vehicles were purchased with grant funding from the Dearborn Community Foundation and the Chester & Ruth Baylor Family Foundation.
"We are grateful for the support that will allow us to reach many more hungry people in Dearborn, Ohio and Ripley counties," said Karry Hollan, executive director of the Clearinghouse. "We hope to add more counties as the program grows."
The Clearinghouse will get recommendations for neighborhoods in need from schools, social workers, WIC, home health, Highpoint Heath, and word of mouth.
The mobile pantries could have start on a limited basis as soon as this October. Hollan says they would be ready to "go full force in the new year."
"Our goal is to get out to the food deserts and distribute food to those with food insecurities," Hollan said. "Not only will food be distributed through the mobile pantry, but partnerships will also be forged to bring other agency services out to those without transportation. The Clearinghouse was created in 1981 to feed the hungry, and throughout our history we have worked to achieve this."
Volunteers would be welcomed to help box the grocery kits to be handed out and to help with distribution. Anybody who wants to volunteer with the Dearborn County Clearinghouse's mobile pantries, boxing, distribution, or donations, call Karry Hollan at (812) 926-1198.