SB 229 could face a House Committee hearing as early as next week.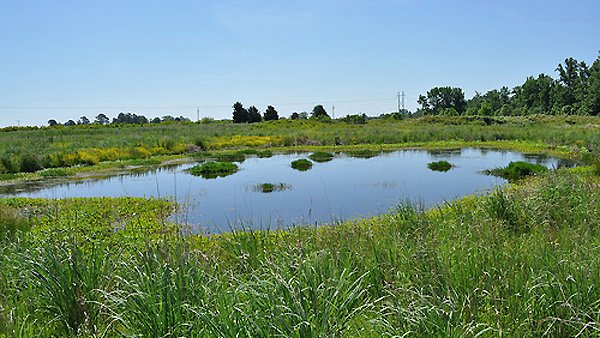 (Indianapolis, IN). A bill that would seriously weaken protections for Indiana's wetlands, SB 229, could be taken up by a House Committee as early as next week..
SB 229 would mark a major deregulation of wetlands protections, when Indiana has already lost more than 85% of its original wetlands. SB 229 would exempt reconstruction of regulated drains from Indiana's Isolated Wetlands law. This would be a significant change to Indiana's Wetlands law as reconstruction of drains includes enlarging, lengthening and even rerouting drains. Those types of reconstruction activities could cause extensive damage if they involved wetlands. Maintenance of drains, like cleaning or removing obstructions is already exempt.
The Indiana Isolated Wetlands Law was carefully crafted in 2003 to preserve the state's remaining wetlands that aren't federally protected. The Wetlands Law in its current form does not stop reconstruction of drains. It just has a permit process to ensure that wetlands are preserved to the extent possible and replaced when they can't be preserved.
"As Indiana faces a future of more frequent and more intense storms, wetlands are the most cost effective stormwater infrastructure there is", says Dr. Indra Frank, Director of Environmental Health and Water Policy for the Hoosier Environmental Council. "Indiana needs its wetlands because they purify water, absorb excess water which reduces flood risk, and provide critical habitat for many species. That's why the Hoosier Environmental Council is strongly opposed to SB 229."
Compounding the risks to Indiana's wetlands, SB 229 will likely cause confusion because the only way to tell if a wetland is state or federally regulated is to request a determination by the US Army Corps of Engineers.
SB 229 passed the Indiana Senate by a vote of 32 - 18 with members of both parties voting for, as well as against. It is now under consideration in the House Local Government Committee.