The event will benefit Safe Passage Inc. and the annual Cops and Kids shopping event.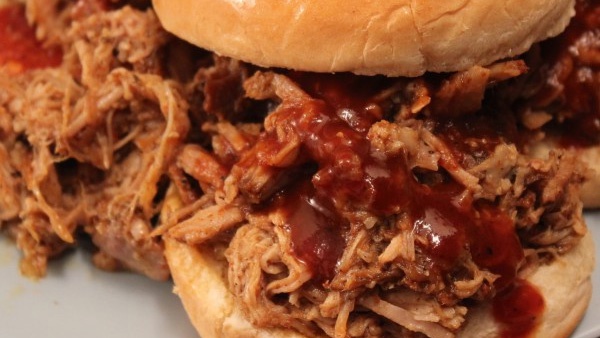 Big G's BBQ pulled pork sandwich. Facebook photo.
(Greendale, Ind.) – An upcoming community event will benefit area police supported charities.
The City of Greendale, Safe Passage, Inc., the Greendale Police Department and Big G's BBQ and Catering are coming together provide BBQ lunches for Dearborn County residents on Sunday, September 13.
The event will take place in the Lawrenceburg Fairgrounds parking lot from 11:00 a.m. to 3:00 p.m., or until the BBQ runs out.
Lunches will be provided by Big G's BBQ and Catering, which is located in Greendale. Their BBQ is featured the first Sunday of the month at the Tri-State Antique Show at the Lawrenceburg Fair Grounds.
Lunches will distributed carry out style while residents remain in their vehicles. The lunch will consist of a pulled pork sandwich, bag of chips and bottled water.
A free will offering will be appreciated.
Proceeds from the event will support Safe Passage Inc. and the annual Cops and Kids shopping event.
Since its inception in 1997, Safe Passage has helped more than 14,000 victims of abuse. The non-profit organization continues to be a beacon of hope and a safe haven for domestic violence victims in southeastern Indiana.
The annual Cops and Kids program is another that has garnered great support over the years. Each Christmas season, officers from Greeendale, Lawrenceburg, Aurora and the Dearborn County Sheriff's Office take underprivileged kids shopping for presents and school supplies.