The shipments stopped in Cincinnati were coming from Great Britain and heading to private residences in Florida.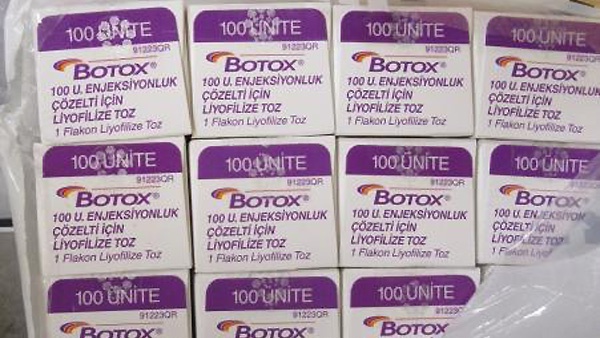 (Cincinnati, Oh.) - U.S. Customs and Border Protection (CBP) officers recently seized over $24,000 worth of counterfeit Botox injections at a Cincinnati express consignment facility.
Two shipments labeled as "beauty sample" were coming from Slough, Great Britain with a final destination of private residences in Florida.
Each package claimed to be valued at $1, but their MSRP would have been $12,020 for each shipment, totaling $24,040 had the products been genuine.
"Our officers and specialists are always ready to protect America from all threats, and we are entrusted with enforcing hundreds of laws for other government agencies," said Cincinnati Port Director Richard Gillespie. "These seizures of counterfeit Botox is one example of our collaborative efforts to ensure the American public is protected from illegal and harmful products entering the U.S."