Take the family to Rising Sun to check out this impressive model train display for just $1 per person.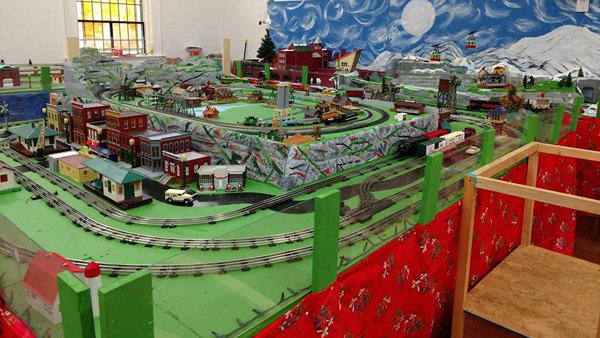 The model train show at Rising Sun's Heritage Hall runs November 23 through January 6. Photo provided.
(Rising Sun, Ind.) - It's become a holiday tradition for many in southeastern Indiana to check out the model trains in Rising Sun.
The Conductors of Southeastern Indiana Model Train Association have again put together a holiday model train show.
The sixth annual train display is housed this year at Heritage Hall on Main Street in Rising Sun. There are five tracks weaving over bridges and under tunnels through miniature towns and countrysides.
It is open each Thursday through Sunday from 11:00 a.m. until 5:00 p.m. through January 6. Admission is just $1 per person.