The School Presentation Coordinator will implement educational programs, projects, and training sessions designed to stop child sexual abuse.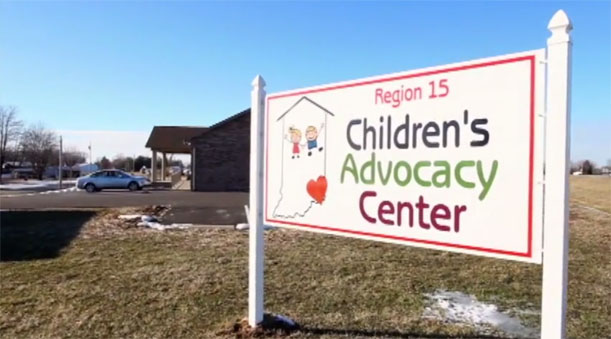 (Dillsboro, Ind.) - Children's Advocacy Center of Southeastern Indiana (CACSEI) is seeking a School Presentation Coordinator. If you would thrive in a position that allows you to build productive relationships with community leaders and school district administrators, we encourage you to learn more about this opportunity to advocate for the detection and prevention of child sexual abuse.
The ongoing mission of CACSEI is to help children heal—and seek justice—after an allegation of child sexual abuse, neglect, and/or assault. Our multidisciplinary team works together to prevent, detect, investigate, and treat victims who need our support and deserve our attention. We believe that every child should be treated with kindness, compassion, and respect. We also believe that an alleged victim of abuse should be able to talk to a trained, trusted professional in a comfortable, non-intimidating environment.
The School Presentation Coordinator should be passionate about implementing educational programs, projects, and training sessions designed to stop child sexual abuse. The successful applicant will spend time in the counties we serve (Dearborn, Decatur, Jefferson, Jennings, Ohio, Ripley, Scott, and Switzerland), encouraging those aforementioned leaders and administrators to implement a child sexual abuse prevention program. The program is designed to empower children, teenagers, and adults by educating them on topics relating to child sexual abuse.
This full or part-time position reports to our Director of Community Outreach. The candidate must have a degree in social work, criminal justice, education or another related field. In addition to coordinating, executing, and evaluating the MBF Child/Teen Safety Matters curriculum, other responsibilities include, but are not limited to:
Conducting 1-1 minimal facts interviews on potential victims who have identified they aren't safe
Tracking and reporting training outcomes
Monitoring, tracking, and completing reports for funds/grants allocated to support prevention education, victim identifications and training programming
Participating in MDT Case Review Meetings as necessary and appropriate
Ensuring that all services provided prioritize the needs, comfort, and safety of the child
Please consider applying if you:
Work well with children ages 5-18
Feel comfortable with public speaking
Retain strong communication and organization skills
Excel at classroom management
Value working independently as well as with a team
Have reliable transportation and are willing to travel to specific locations within the counties we serve
The complete list of job requirements can be found on our job description page (link below).
Please be advised that this position involves encountering stressful, emotional, and high-pressure situations on a regular basis. The ideal candidate must be emotionally stable, mature, and willing to submit to a background check.
The full job description for the School Presentation Coordinator can be found at www.cacsoutheast.org If you are qualified and interested in applying, please read the job description in its entirety and remit your cover letter and resume to Kelli.Jette@cacsoutheast.org by June 20, 2022.
Since 2009, CACSEI has served over 4,000 children in Southeast Indiana who were alleged victims of child abuse . . . and our meaningful work continues.