If you want to enjoy the tasty fritters, you'll have to act quickly.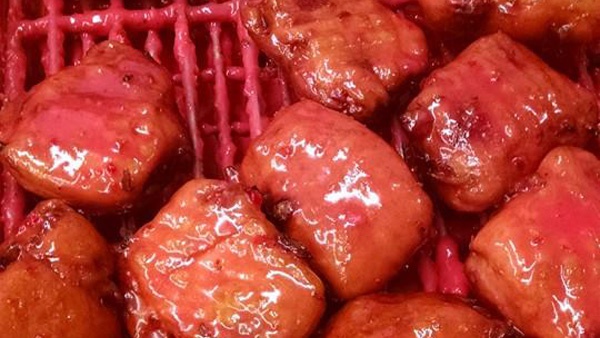 File photo provided by Schmidt Bakery.
(Batesville, Ind.) – Cherry Thing-a-Lings are back!
For years, crowds have lined up outside of Schmidt Bakery in Batesville to get their hands on the fritter type donuts.
The bakery says that they only make these treats the weekend of Presidents' Day because of the folk tale that George Washington chopped down a cherry tree as a child.
Just a couple of years ago, Schmidt Bakery sold around 119,000 Cherry Thing-a-Lings in one weekend.
The tasty fritters are available starting Thursday, February 11 through Monday, February 15 from 4:00 a.m. to 6:00 p.m. each day with the exception of Sunday when the treats will be available from 5:00 a.m. to 5:00 p.m.
Schmidt Bakery is open for in-person purchase. They will also be taking delivery orders for thing-a-lings within a five-mile radius. The delivery fee is $5.
For more information, or to order thing-a-lings call 812-934-4501.