Alexander Lynn is facing multiple charges related to a fatal crash on August 24 on Salem Ridge Road in Ohio County.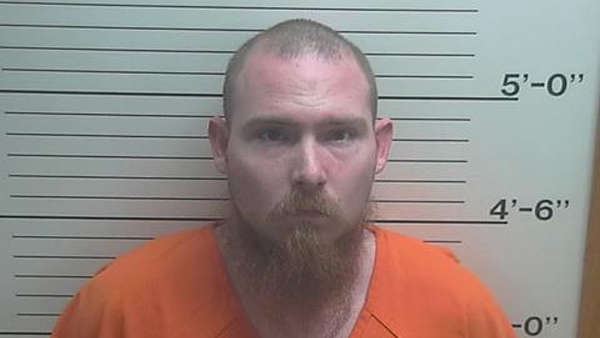 Alexander Lynn. Photo by the Dearborn County Sheriff's Office.
(Lawrenceburg, Ind.) – Charges have been filed against a Vevay man in connection to a fatal accident that occurred in August.
Alexander S. Lynn has been charged with Operating While Intoxicated Causing Death (Level 4 Felony), Operating While Intoxicated Causing Serious Bodily Injury (Level 5 Felony), and other related charges, according to Dearborn-Ohio County Prosecutor Lynn Deddens.
The charges stem from a fatal crash on August 24 on Salem Ridge Road near Poor House Hill Road in Ohio County.
According to the initial investigation, Lynn was operating a passenger vehicle traveling westbound on Salem Ridge Road when he attempted to pass an off-road vehicle on a double yellow line at the same time the off-road vehicle was attempting to turn left into a field.
Lynn's vehicle struck the off-road vehicle causing it to rollover on its passenger side. As a result of the collision, Brandon J. Foutty, 34, suffered fatal injuries, and Leo Philpot, 63, was seriously injured.
According to a news release, The Indiana Department of Toxicology tested Lynn's blood which demonstrated the presence of a controlled substance (THC) in his system.
Lynn has surrendered himself to local authorities and received his initial hearing in court.
"I am saddened by the loss of life and serious injury in this case," said Prosecutor Deddens. "I commend the officers involved for their good work, and my office will vigorously pursue justice as we move forward with this case."
RELATED STORIES
Rising Sun Man Killed In Two-Vehicle Accident On Salem Ridge