With the reopening of casinos in June and major sports making a return, experts expect July to be a step towards recovery.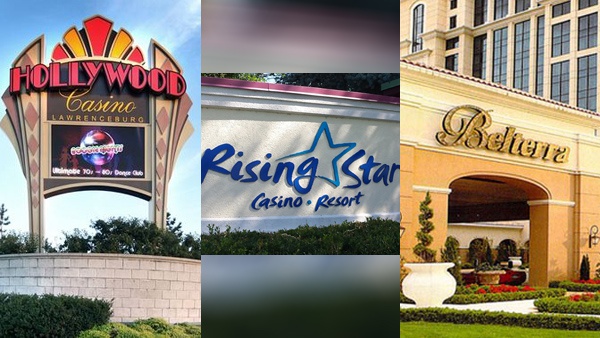 (Indianapolis, Ind.) - The Indiana Gaming Commission has released the June monthly revenue report, and Hoosiers have shown they were ready to get back to their favorite casinos. Indiana saw a total gaming tax revenue from casino and sports of $32,928,716.
With casinos welcoming back their customers this past month from their hiatus in mid-March, it is not surprising the market is slowly getting on its way back to normal. However, sports betting numbers took another dip last month.
According to PlayIndiana, June is a month that the sports betting books typically experience an "early-summer lull."
"June historically is a slow month for sports betting, but the return of major sports are huge for Indiana's sportsbooks, obviously, and we already see the momentum with a boost in futures betting," said Dustin Gouker, lead analyst for PlayIndiana.com. "A surge in betting should come as major sports move closer. In fact, with pent-up demand and truncated seasons that shorten the wait for a potential payout, futures betting could prove particularly enticing."
Indiana saw a $7.5 million decrease in handled bets from the month of May.
$29.8 million was handled in Indiana casinos, and saw just $2.9 million in sports betting revenue. June's handle was $145 million short of what would have been expected with a full schedule of summer sports.
Locally, Belterra Casino was the only local casino to see any revenue in the month of June. Gamblers placed $1,141,097 in sports bets in Switzerland County resulting in $127,975 in revenue.
Hollywood Casino Lawrenceburg handled $844,344, and Rising Star Casino handled just $34,384 in sports bets.
While sports betting did take a hit in June, the upcoming baseball and basketball seasons should bring more bets in July.
"Sportsbooks have done an excellent job over the last few months in keeping bettors engaged with unconventional betting sports, but those sports can't replace the loss of basketball and baseball," said Jessica Welman, analyst for PlayIndiana.com. "But the return of baseball and basketball, and local interest with the return of the Indiana Pacers and Chicago-area teams, July should bring a big step toward recovery."
For more information, visit https://www.in.gov/igc/2363.htm.
RELATED STORIES:
Local Casinos Reopen With Restrictions