The CAC of Southeastern Indiana is partnering with school districts to help the children in our community stay safe.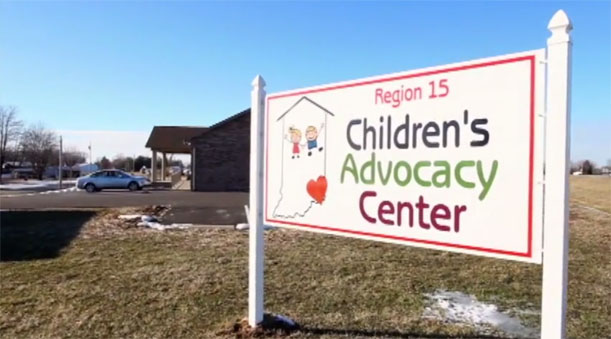 (Dillsboro, Ind.) - Administrators of area schools now have two brand new options for child abuse education and staff training. An adult-oriented program reviews some of the more classic as well as subtle signs of child abuse with teachers and educators, how to react when a child discloses abuse and also the key first steps to take if they suspect abuse. A child-oriented version teaches children in grades K-12 age-appropriate ways to understand body safety, identifying safe adults and what to do if they are being physically or sexually abused.
In each training, staff from the Children's Advocacy Center of Southeastern Indiana (CACSEI) lead participants through lessons based on evidence and experience. CACSEI staff members have decades of expertise conducting forensic interviews of children in cases of alleged physical abuse, sexual abuse, neglect and those who have witnessed crimes.
"Two years ago, the Indiana Legislature passed Senate Bill 355, which requires all public, charter, and private schools to teach children in grades K-12 about child abuse on an annual basis," says Stephanie Back, Executive Director of CACSEI. "We know our schools do not have a lot of time to spend researching and preparing materials in order to meet this mandated requirement. However, our research-based programs are now successfully helping local schools meet this obligation while also saving staff members and teachers a lot of time by having one of our trained professionals lead these important lessons."
Both programs were made possible this year in part by the Rising Sun Regional Foundation, which has helped launch the training in three southeast Indiana school districts this year. "With their generous donation to help cover initial start-up and material costs, we've already been able to talk to over 800 students and 66 staff members." says Shannon Perry, who is the Community Outreach & Education Specialist for CACSEI and one of the lead trainers working in the schools.
"A child is almost always abused by someone they know, oftentimes a family member," says Kelly Bridges, Associate Director of CACSEI. "In just a short amount of time, we have already learned that when we are there teaching a classroom, the Indiana Department of Child Services sees an increase in hotline calls. These reports are then investigated and lead to a more thorough family-centered intervention and sometimes even an arrest. That's why the law requires these trainings and why they're so very important." Bridges holds a Masters Degree in Education and taught Kindergarten and first grade prior to becoming a Forensic Interviewer at the CAC. She is now helping lead and oversee these innovative education and abuse programs in Southeastern Indiana. "It is truly a full circle and very meaningful moment that has been years in the making for me," Bridges concludes.
School administrators and youth group leaders interested in scheduling a training should contact CACSEI at 812-432-3200 (or) email the center via cacsoutheast.org. Everyone in Indiana is required by law to report a suspicion of child abuse. If you suspect a child is being abused or neglected, please call 911 or the Indiana Child Abuse Hotline at 1-800-800-5556.
CAC of Southeast Indiana is a non-profit 501(c)3 organization dedicated to providing a neutral, child-friendly facility for the investigation and healing of alleged child abuse, sexual assault, neglect, and witness-to-crime victims. Established in 2009, CAC of SE Indiana helps over 500 children and families annually across its existing Dillsboro and Madison locations. Visit CACSoutheast.org to learn more and become a contributor.