The incident took place Saturday at a home on Burlington Pike.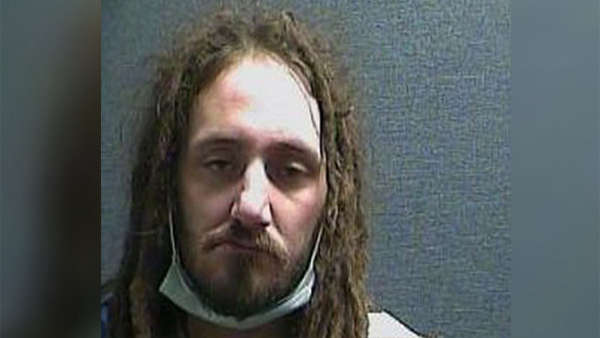 Raymond Hicks. Photo by Boone County Sheriff's Office.
(Boone County, Ky.) - A northern Kentucky man has been jailed after a lengthy standoff with police.
Boone County Sheriff's deputies responded to a home on the 3600 block of Burlington Pike on Saturday for a report of a family dispute.
Upon arriving at the home, deputies learned that Raymond Hicks, 31, of Burlington, had barricaded himself inside the home and was armed.
During the nearly five hour standoff, Hicks allegedly fired two gunshots out a window, pointed a handgun at a sibling while threatening to kill, and striking the same sibling with a slap.
SWAT eventually entered the home and took Hicks into custody.
Hicks is charged with Assault 4th Degree (Minor Injury), a Class A Misdemeanor, Intimidating a Participant in a Legal Process, Class D Felony, and three counts of Wanton Endangerment 1st Degree, Class D Felony.
He is held in Boone County Jail on $250,000 bond.