Investigators believe the men died on January 29, when local wind chills were as low as -35.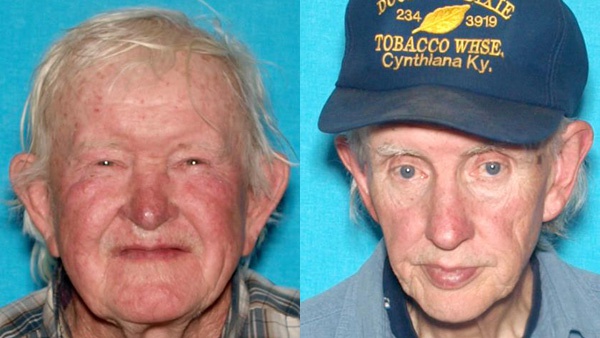 Obie and Roy Fugate. Photos provided.
(Boone County, Ky.) - Two brothers have been identified as the victims of frigid cold winter weather in Boone County.
Obie Fugate, 72, and Roy Fugate, 67, were found dead by a family member at their home on Garrison Creek Road near Petersburg on Saturday morning. Autopsies have determined that hypothermia was their causes of death.
According to the Boone County Sheriff's Office, family member located the Fugate's truck which was found stuck in the mud and blocking a long gravel driveway which led to the Fugate's residence. The broken down truck was located more than a half-mile from the Fugate's residence.
The family member moved the truck and continued to drive up the gravel drive to find Obie Fugate lying deceased in the middle of the driveway about a third of a mile from the residence.
As the relative continued up the driveway, Roy Fugate was found deceased on his front porch.
Deputies investigating the deaths say they found receipts for stores and restaurants on January 29, when high temperatures were in the low single digits and wind chills were as cold as -35. That is the last day any family member had contact with the Fugates.
The Medical Examiner's Office is still awaiting toxicology results before finalizing their report, the sheriff's office stated.
RELATED STORIES: