The incident happened in Greendale during the early morning hours Sunday.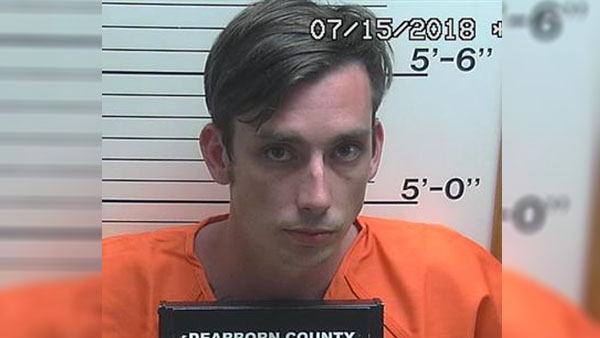 Nicholas C. Fleming. Photo by the Dearborn County Sheriff's Department.
(Greendale, Ind.) - An Aurora man is in jail after allegedly using a stun gun to intimidate customers at a Greendale bar.
Greendale Police responded to the Half Moon Saloon on Ridge Avenue around 2:35 a.m. on Sunday, where a male identified as Nicholas C. Fleming had become belligerent and confrontational.
According to a probable cause affidavit, Fleming became angry during a conversation about World War II and Jewish people and began yelling obscenities. He then allegedly brandished a stun gun, activating it so it sparked and pointed it a multiple people in the bar.
Luckily, no one was injured during the incident as the cops were called and Fleming fled the scene. He was taken into custody a short time later, not too far from the bar and was found in possession of an ultra high voltage stun gun.
Fleming, 29, is charged with Intimidation While Drawing or Using a Deadly Weapon (Level 5 felony), Using a Stun Gun While in the Commission of a Crime (Class A misdemeanor), Disorderly Conduct (Class B misdemeanor) and Public Intoxication (Class B misdemeanor).
He is currently held in the Dearborn County Law Enforcement Center on $35,000 surety bond and $1,500 cash only bond.
Fleming is set for a pre-trial hearing on August 27 at 10:40 a.m.