Will you be hitting the road this Memorial Day weekend?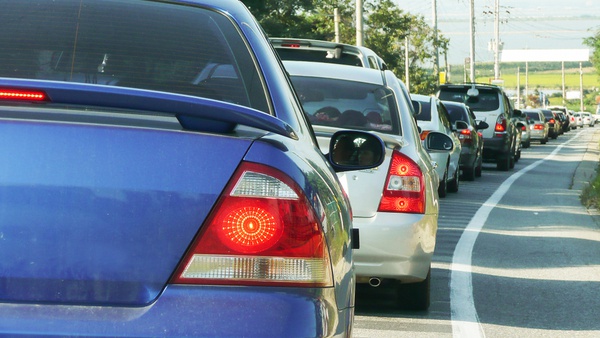 Shutterstock photo.
(Undated) – Memorial Day weekend is right around the corner and millions of people are expected to hit the road despite record-high gas prices.
AAA predicts 39.2 million people will travel 50 miles or more from home this Memorial Day weekend. That's up 8.3 percent from 2021.
Of the 39.2 million expected to travel, AAA says 34.9 million plan to travel by vehicle.
As of Wednesday morning, the national average for a gallon of unleaded gasoline is $4.56.
"Even with a significant increase in gas prices, we expect a large jump in holiday driving compared to the last few years", says Bob Pishue, Transportation Analyst, INRIX. "Drivers should expect congestion on major roadways around big cities and popular destinations. Knowing when and where congestion will build can help drivers avoid the stress of sitting in traffic."
AAA encourages those hitting the road to get their vehicle road-trip ready with a full vehicle inspection. AAA expects to respond to over 425,000 calls for help over the Memorial Day weekend.
For more information, visit Memorial Day Travel Volumes | AAA Newsroom.