The bridge over Brushy Fork will be the work site.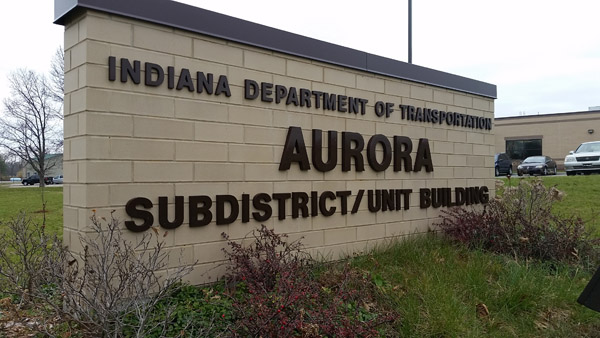 File photo
(Dearborn County, Ind.) - Indiana Department of Transportation officials met with contractor representatives at a pre-construction meeting this morning, July 2, at Seymour District offices to discuss details of a $103,258 bridge protection project on State Road 1 in Dearborn County.
Weddle Brothers Highway Group of Evansville will begin placing riprap around pier foundations next week as scour protection for the S.R. 1 bridge over Brushy Fork—located 7.37 miles north of U.S. Highway 50. Its crews will be onsite for approximately two weeks beginning July 9.
Motorists may experience brief delays when flaggers slow traffic for trucks and equipment entering and exiting the work zone.
Motorists can learn about highway work zones and other traffic alerts at indot.carsprogram.org, 1-800-261-ROAD (7623) or 511 from a mobile phone. For highway information, monitor social media sites: www.Facebook.com/INDOTSoutheast and Twitter @INDOTSoutheast. Subscribe to receive text and email alerts at https://public.govdelivery.com/accounts/INDOT/subscriber/new.