Tickets for the Shelton's drive-in concert will go on sale Tuesday, July 14.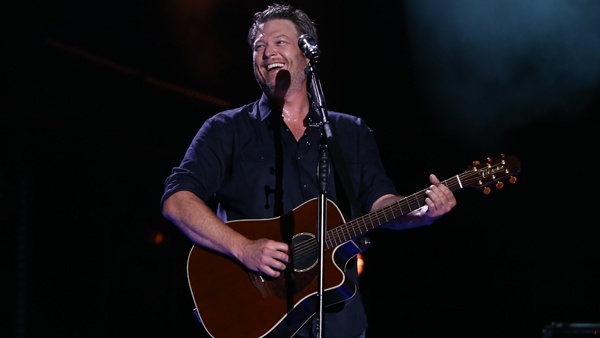 (undated) - Following overwhelming enthusiasm and support of the June 27 "Garth Brooks: A Drive-In Concert Experiment", Encore Drive-In Nights is launching a recorded summer concert series.
On Saturday July 25, Blake Shelton will kick off the series at drive-ins across the United State and Canada, with help from Gwen Stefani and Trace Adkins.
Viewers will have the opportunity to watch some of "music's biggest stars" from the safety of their own vehicle during these exclusive one-night-only events.
"This is such a great way to enjoy music with your family and friends and stay safe," said Shelton. "I'm excited we're getting the chance to perform a concert for fans and we're going to go back and play old hits like "Austin," newer songs like "God's Country" and we might even introduce something brand new! So fill up those popcorn tubs and get ready for some country music!"
Other featured artists have not been announced.
Tickets for the Shelton's debut drive-in concert will go on sale Tuesday, July 14. Each ticket will grant entry to a car, truck or SUV containing a maximum of six people.
For more information or to see if there is a show near you, visit encorenights.com or call your local theater.