Thomas More will retain NAIA status for the 2022-23 academic year.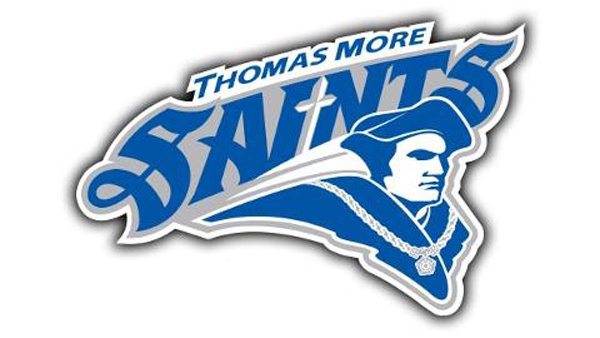 (Crestview Hills, Ky.) – Thomas More University has been granted provisional membership to the National Collegiate Athletic Association (NCAA) Division II.
The move will make Thomas More the only Division II University in the Northern Kentucky/greater Cincinnati region.
Thomas More currently competes in the Mid-South Conference of the NAIA. The Saints will continue as an NAIA school until the completion of the 2022-23 academic year.
Starting with the 2023-24 school year, Thomas More will move to the Great Midwest Athletic Conference.
Following the mandatory transition period, the university would then become eligible for NCAA Championships starting with the 2025-26 year.
"I'm very excited for the new opportunities and challenges that this transition will have for our student athletes and our athletic department as a whole," says Terry Connor, Thomas More athletic director. "I think that it will be a great step in the right direction for our community and all the growth it has to offer."
As Thomas More prepares for a return to the NCAA, a five-year strategic plan to enhance athletic facilities continues. Some of the upgrades already completed include renovations at Republic Bank Field and its track.
For more information, visit THOMAS MORE UNIVERSITY JOINS NCAA DIVISION II – MOREOVER.