Both players filled up the box score between January 18-23.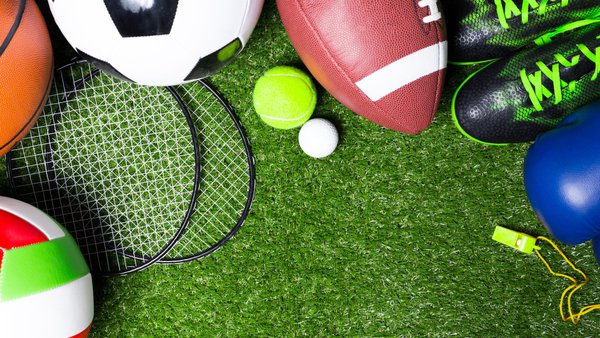 Shutterstock photo.
(Versailles, Ind.) – Two South Ripley High School basketball stars have earned weekly honors from the Ohio River Valley Conference.
The ORVC report for January 18-23 was released on Tuesday.
Rachel Meyer was named the ORVC Girls Basketball Player of the Week. The Lady Raiders star totaled 40 points, 28 rebounds, 11 assists, and six steals in three games.
Meyer ranks in the top 10 in the conference in scoring (11.1 ppg), rebounding (6.8 rpg), and assists (65 total).
The ORVC Boys Basketball Player of the Week went to Cody Samples. In two games last week, Samples averaged 27.0 points, 7.0 rebounds, 5.5 assists and 5.0 steals.
Samples leads the conference in scoring at 22.0 points per game. South Ripley is 12-1 and ranked #10 in Class 2A.
Rising Sun's Sidney Halloran is the ORVC Swimmer of the Week.
Other top performers for the week of January 18-23 are listed below.
GIRLS BASKETBALL
Maddi Wilson (RS) 12 pts, 5 rebs vs. Southwestern
Nora Hankins (SC) 18 pts, 13 rebs, 4 ast in 2 games
Jenna Peelman (RS) 9 pts, 6 rebs, ast, stl vs. Southwestern
Keirstan Oeffinger (SC) 26 pts, 12 stl, 9 ast in 2 games
Alyssa Simpson (RS) 10 pts, 11 rebs, 2 blk, 2 stl, ast vs. JCD
Jalee Rider (JCD) 28 pts, 10 defl, 9 stl, 3 3's in 2 games
Paige Ledford (JCD) 31 pts, 26 rebs, 5 stl, 2 ast in 2 games
Sarah Meyer (SR) 24 pts, 13 rebs, 5 stl, 4 ast, 3 blk in 3 games
Annabelle Williams (JCD) 21 pts, 13 ast, 8 rebs, 3 stl in 2 gms
Gracie Gunter (SR) 25 pts, 14 rebs, 11 stl, 8 ast in 3 games
Ellie Foley (SW) 43 pts, 9 rebs, 9 stl, 8 ast in 3 games
Maddie Duvall (SC) 34 pts, 4 ast, 3 stl in 2 games
Ashton Goode (SW) 30 pts, 11 rebs, 6 stl, 4 ast in 3 games
Trinity McLain (SW) 28 pts, 9 rebs, 8 stl in 3 games
BOYS BASKETBALL
Peyton Wert (M) 42 pts in 2 games
Zach Gentile (SR) 24 pts, 13 ast, 7 stl, 4 rebs in 2 games
Jaden Peetz (SR) 28 pts, 15 rebs in 2 games
Foster Mefford (SW) 35 pts, 15 ast, 9 stl in 2 games
Matthew Williams (SW) 25 pts, 9 rebs in 2 games
SWIMMING & DIVING
Boys Swimming / Girls Swimming
Adrian Armstrong (SC) :24.05 50 YD Free Olivia Kavanaugh (SR) :29.54
Adrian Armstrong (SC) :53.01 100 YD Free Sidney Halloran (RS) 1:00.63
Nathan Furnish (SC) 2:07.89 200 YD Free Belle Crawford (SW) 2:21.02
500 YD Free Kaelin Taylor (SC) 6:33.20
100 YD Fly Julia Worcester (SW) 1:15.61
Leo Aldini (SR) 1:36.80 100 YD Breast Sidney Halloran (RS) 1:19.01
Ethan Besse (SW) 1:06.23 100 YD Back Belle Crawford (SW) 1:10.78
Caleb Geary (SW) 2:26.43 200 YD IM Sidney Halloran (RS) 2:32.48
South Ripley 2:08.87 200 YD Free Relay South Ripley 2:02.36
Southwestern 2:22.74 200 YD Medley Relay Southwestern 2:20.38
400 YD Free Relay South Ripley 4:38.11