Southwestern was this year's ORVC Girls Golf champs.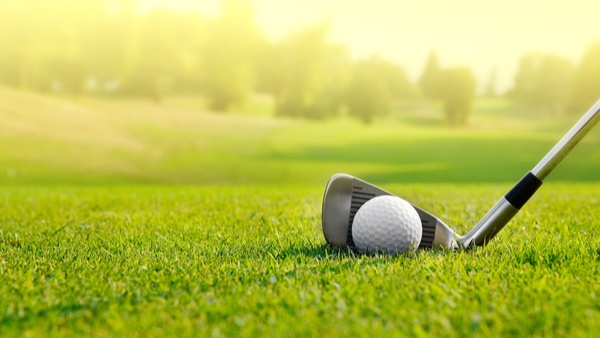 Shutterstock photo.
(Hanover, Ind.) – The Ohio River Valley Conference has named its Girls Golf All-Conference Team.
The all-conference team is made up of the top six performers at the ORVC Girls Golf Tournament at Butler Falls Golf Course in Hanover on September 5.
Southwestern's Belle Crawford was the tournament medalist with a low round of 81. Her teammate Elle Foley placed second with an 88.
Rounding out the ORVC Girls Golf All-Conference Team is Shawe Memorial's Kira Wells, Jac-Cen-Del's Tracy McKittrick and the Switzerland County duo of Hailey Hines and Lily Williams.
The ORVC Girls Golf champions are Southwestern. The Lady Rebels shot a 405 at the conference meet. Shawe Memorial had the next best score at 449.
Southwestern head coach David Bright is the ORVC Girls Golf Coach of the Year.
The ORVC Mental Attitude Award went to Southwestern's Elle Foley.
ALL-CONFERENCE TEAM
Belle Crawford * 81 Southwestern
Elle Foley 88 Southwestern
Kira Wells 93 Shawe Memorial
Hailey Hines 98 Switzerland Co.
Tracy McKittrick 101 Jac-Cen-Del
Lily Williams 111 Switzerland Co.
Southwestern 405
Belle Crawford 81
Elle Foley 88
Hannah Sampson 118
Ximena Vilchis 118
Shawe Memorial 449
Kira Wells 93
Yolett Perez 115
Gia Craig 118
Bailey Kilgore 123
Switzerland Co. 451
Hailey Hines 98
Lily Williams 111
Brooklyn Flanders 123
Kenna Perkins 136
Milan 522
Kayla Walke 118
Cami Prather 129
Mackenzie Deffinger 134
Jayden Hayney 141
Jac-Cen-Del NTS
Tracy McKittrick 101