East Central had the most all-conference selection with 13.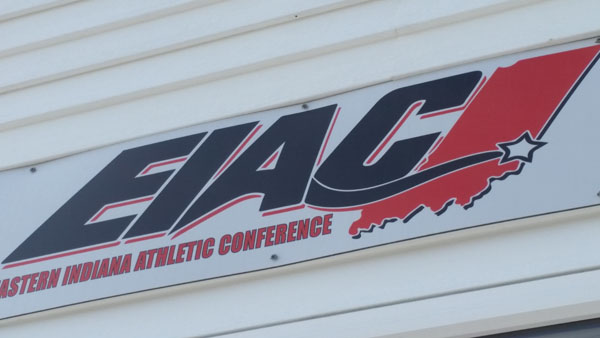 (St. Leon, Ind.) – East Central, South Dearborn and Batesville all had players represented as MVP's of the 2018 high school football season.
The Eastern Indiana Athletic Conference released its 2018 All-Conference Teams on Monday
In 4A, conference champions East Central (11-2, 3-0 in EIAC) led the way with 13 all-conference selections, including EIAC Class 4A Offensive MVP Alex Maxwell. The senior quarterback threw for 1,164 yards and 9 touchdowns and added another 1,308 yards and 29 TDs on the ground.
Maxwell was joined on the all-conference team by Cole Rosfeld, Eric Rosemeyer and Caden Browndyke, all of which received IFCA All-State honors on Monday, as well.
South Dearborn had nine all-conference selections. Among them was EIAC Class 4A Defensive MVP Owen Lunsford. The Knights defensive back helped lead South Dearborn to an 8-3 record with a team-leading 105 tackles and six interceptions.
In Class 3A, conference champions Batesville had nine all-conference selections, including Offensive MVP Trey Heidlage and Defensive MVP Adam Bedel.
Heidlage starred at quarterback for the Bulldogs, leading his team to a conference championship behind a conference-best 2,298 passing yards, 1,472 rushing yards and 49 total touchdowns.
Middle linebacker Adam Bedel earned defensive MVP honors with 140 total tackles, 21. 5 tackles for loss and three forced fumbles.
The 2018 EIAC Coaches of the Year went to East Central's Don Stonefield and Batesville's Evan Ulery.
The complete EIAC All-Conference Teams are listed below.
Division 4A
East Central (3-0) – Alex Maxwell (Off MVP), Trevor Becker, Cole Rosfeld, Michael Medlock, Luke Collinsworth, Gaar Ertel, Gage Ertel, Kole Viel, Eric Rosemeyer, Brett Fox, Caden Browndyke, Chase Ludwig, Devon Donaworth
South Dearborn (2-1) – Owen Lunsford (Def. MVP), Ethan Getz, Tristan Rinehart, Zach Dick, Austin Terrill, David Blair, Trey Thies, Axel Bell, Kyle Vanguelpen
Franklin County (1-2) – Luke Moster, Augustus Runyon, Clayton Spurlock
Connersville (0-3) – Jacen Beckman
Division 3A
Batesville (3-0) – Adam Bedel (Def. MVP), Trey Heidlage (Off. MVP), Austin Siefert, Charlie Dice, Sam Bowman, Alex Love, Brayden Linkel, Tyler Myers, Nate Slavin
Lawrenceburg (1-2) – Jalen Parks, Dalton Dixon, Andrew Rennekamp, Marshall Kinnard, Gavin Yoon, Garrett Yoon
Greensburg (1-2) – Joey Woods, Aaron Black, Kal'el Dickson, Aron Moeller, Clint Lorenz
Rushville (1-2) – Cameron Craig, Grant Hill, Nick Komlanc, Duncan Draper, Hunter Applegate, Mason Springman