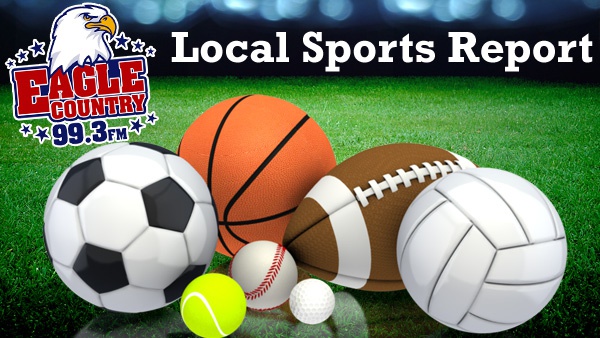 Lawrenceburg and South Dearborn boys soccer teams met on the pitch in Aurora Tuesday.
Please report missing scores to 888-537-9724 or email sports -at- eaglecountryonline.com.
BOYS SOCCER
Lawrenceburg 6, South Dearborn 2 – South Dearborn's goal were scored by Kevin Brown and Jared Brose.
Oldenburg Academy 4, Franklin County 2
BOYS TENNIS
East Central 5, Lawrenceburg 0
Batesville 5, Rushville 0
Milan 5, Southwestern 0
CROSS COUNTRY
Franklin County boys cross country ran past Union County on the Patriots' home course Tuesday. FC's team score of 22 bester UC's 36. Franklin County's best finish was sophomore Drew Grant in second place. Junior Kyle Siebert took third. The FC girls lost to Union County narrowly, 27-28. FC's Taylor Stewart finished third and Katelyn Meyer was fourth.
GIRLS GOLF
Franklin County defeated Connersville on Tuesday, 187-214. FC junior Maggie Brack earned medalist honors by shooting a 44. The Wildcats finish their dual meet season with an 8-2 record.
GIRLS SOCCER
East Central 9, Greensburg 0 – Alexia McKrancy and Mackenzie Hogg each kicked two goal for East Central in the blowout victory. Eva Grimm had a goal and three assists. Also scoring were Taylor Whitehead, Mckenzie Brown, Hailey Fritz, and Paige Carpenter.
Switzerland County 4, Rising Sun 3
VOLLEYBALL
Franklin County 3, South Dearborn 0 – 25-23, 25-20, 26-24 – South Dearborn's Jaelyn Lows had 10 kills and 12 digs. Megan Howell had 8 kills and 4 aces. Emily Elliott had 7 kills and 2 blocks. Hannah Halbig had 23 assists, 14 digs and 2 aces.
Southwestern 3, Milan 2 – 26-28, 25-22, 25-19, 20-25, 16-14
Oldenburg Academy 3, Jac-Cen-Del 0 – 25-12, 25-18, 25-8
New Washington 3, Switzerland County 0