South Dearborn baseball kept their conference championship hopes alive, while EC softball continued its dominance in the EIAC.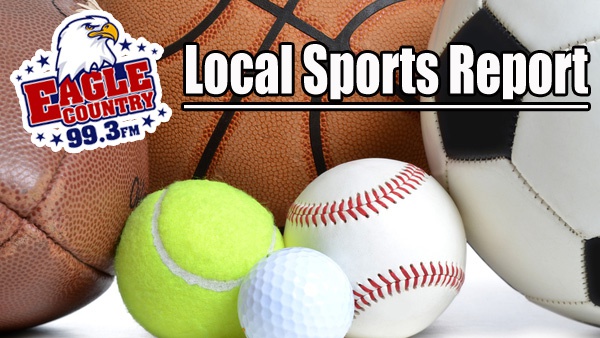 Report missing high school sports scores and stats to news@eaglecountryonline.com
BASEBALL
South Dearborn 4, Connersville 3 - The Knights pick up a huge EIAC win to stay in the race to win the conference. Reece Willoughby and Tobie Teke were among the standouts offensively. SD is 8-3 in conference play and only trail Batesville (6-2) in the standings.
East Central 15, Greensburg 0 - The Trojans are now 7-4 in the EIAC.
Franklin County 5, Lawrenceburg 4 - The Wildcats jumped the Tigers in the EIAC standings, improving to 7-4 in conference play. The Tigers made a nice comeback attempt scoring four runs in the bottom of the 7th.
South Ripley 4, Jac-Cen-Del 1 - The Raiders improve to 6-1 in the ORVC, taking sole possession of first place. Cody Samples knocked in two runs, and Zach Gentile and Logan Eggleson added an RBI each. Bryce Franklin picked up the win on the mound, going 5.2 innings with 12 strikeouts.
Milan 6, Switzerland County 4
Southwestern (Hanover) 19, Shawe Memorial 1
Oldenburg Academy 5, Centerville 4
SOFTBALL
East Central 12, Connersville 0 - The Lady Trojans hit five home runs in the blowout win. Lindsay Henson went deep twice, driving in four runs. She also pitched six innings with 11 strikeouts. Natalie Schnell homered and drove in four, while Megan Kincer and Payge Callihan also homered. EC is 9-0 in the EIAC, and is currently enjoying a 13-game winning streak.
Switzerland County 3, Milan 2 - The Lady Pacers improve to 7-1 in the ORVC.
Franklin County 10, Lawrenceburg 0 - Bree Bischoff and Kloe Bolos both homered and combined for five RBIs.
Rising Sun 17, Oldenburg Academy 0 - Nora Powell homered and drove in two runs, and Alyssa Simpson collected two hits and four RBIs for the Shiners.
BOYS GOLF
Tri-Meet at Belterra
South Dearborn 162, Milan 177, Switzerland County 206 - Eli Hoffman had the low score for the Knights with a 37. Austin Thies shot 39 and Brady South carded a 41.
GIRLS TENNIS
Franklin County 5, South Dearborn 0