The girls Rivertown Classic got underway Wednesday, as did the boys Ripley County Tournament.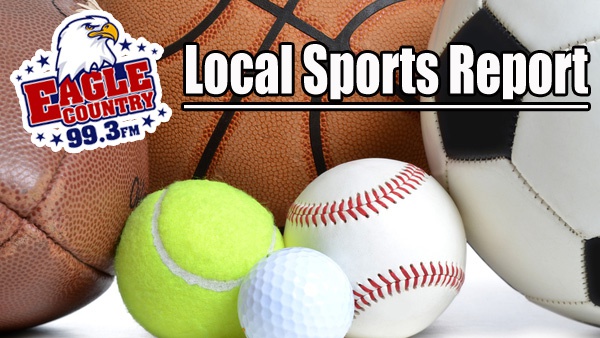 Report missing high school sports scores and stats to news@eaglecountryonline.com.
GIRLS BASKETBALL
Rivertown Classic - First Round
Lawrenceburg 63, South Dearborn 24 - Eight Lady Tigers scored in a dominate performance. Kierah Lowe led the way with 11 points, while Katie Johnson and Kirsten Cross added 10 points each. Chloe Meyer and Kristin Roark put in solid performances as well with nine and eight points, respectively. South Dearborn was led in scoring by freshman Bernadette Wismann with eight points. Zoe Ross and Jillian Bond added four points each. Lawrenceburg advances to the RTC Finals. They are seeking their 5th consecutive tournament title.
Switzerland County 57, Rising Sun 23 - The Lady Pacers got contributions from nine different scorers, including a game-high from Maddie Duvall with 19 points. Sister, Jessica Duvall, added 14 points, while Keirsten Oeffinger chipped in with eight points. Rising Sun played with a short bench, dressing only seven girls for the first round game. Maddi Wilson led the Lady Shiners with 13 points. Nora Powell had four points.
*South Dearborn and Rising Sun will square off in the Consolation Game on Friday at 6:00 p.m. The Championship Game between Lawrenceburg and Switzerland County will immediately follow. Both games will be heard on Eagle Country 99.3.
BOYS BASKETBALL
Ripley County Tournament - First Round
South Ripley 49, Batesville 37
Jac-Cen-Del 71, Milan 63
*Batesville vs. Milan in the Consolation Game on Saturday. Jac-Cen-Del vs. South Ripley in the Championship Game.
Scoring for the Varsity Eagles: Neal 21, Day 19, Turner 9, Dickman 9, Gehl 8, Swinney 3, Hughes 2.

— JCD Sports (@JCDSports) January 7, 2021