Catch up on all the action in boys and girls basketball.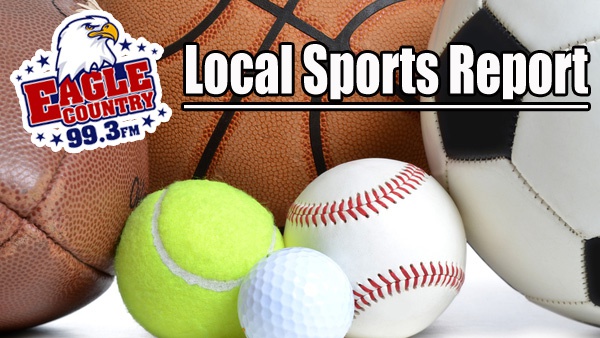 Report missing high school sports scores and stats to news@eaglecountryonline.com.
FRIDAY, DECEMBER 11
BOYS BASKETBALL
Lawrenceburg 53, Batesville 47 - The Tigers won their opening contest of the season with four players finishing in double-figures. Jackson Bobo led the way with 14 points. Dahya Patel, Garrett Yoon and Reece Denning added 10 points each. Batesville's Tom Raver led all scorers with 20 points. R.J. Powell added 14 points for the Bulldogs.
Jennings County 86, East Central 81 (2OT) - The Trojans fall to 1-1 on the season despite a second-straight 30 point performance from Logan Rohrbacher. Luke Collinsworth scored 20 points and Jadyn Dennis added 14 points for the Trojans.
Rising Sun 49, Switzerland County 41 - The Shiners are the Rulers of the River. Chase Kuehn led the way with 12 points, while Damon Carrigan added 10 points. The Pacers were led in scoring by Bryce Turner with 13 points. Austin Bosaw added 12 points.
Shiners are Rulers of the River! @orvcsports pic.twitter.com/cQO24vS3hm

— Rising Sun Shiners (@rsshiners) December 12, 2020
South Decatur 85, Milan 70
Franklin County 63, Rushville 51
Jac-Cen-Del 72, North Decatur 53
SATURDAY, DECEMBER 12
BOYS BASKETBALL
East Central 50, Oldenburg Academy 40 - The Trojans improved to 2-1 on the season. Logan Rohrbacher continued his hot streak, scoring 30 points for the third straight game. Luke Collinsworth added 14 points. Jadyn Dennis and Casey McQueen were the only other Trojans to score. Oldenburg Academy was led in scoring by Andrew Oesterling with 20 points.
Lawrenceburg 52, Switzerland County 37 - Seven Tigers scored five or more points in a winning effort. Dahya Patel and Jackson Bobo led the way with 10 points each. Adam Burd (8), Reece Denning (7), Ashton Craig (6), Logan Rohrer (6), and Garrett Yoon (5) were among the other top performers for the Tigers. Switzerland County's Bryce Turner led all scorers with 23 points.
Milan 58, Monrovia 56 -
South Ripley 66, Franklin County 63 - Cody Samples led the way with 19 points. Jaden Peetz added 15 points and Nick Schwarte chipped in with 14 points to help pace the Raiders.
Southwestern (Hanover) 59, Batesville 44
GIRLS BASKETBALL
Hauser 69, South Dearborn 41 - The Lady Knights were led in scoring by freshman Jillian Bond with 14 points. Quinn Heizer and Bernadette Wismann chipped in with seven points each.
South Ripley 45, Franklin County 32 - Gracie Gunter scored 16 points in the Lady Raiders win.
Jac-Cen-Del 55, Morristown 35 - Three Lady Eagles scored in double-figures. Paige Ledford had 18, Annabelle Williams finished with 12, and Anna Hubbard added 10 points.
SWIMMING & DIVING
New Story: Lady AquaKnights Take 1st in the South Dearborn Swim Invitational on Saturday https://t.co/DyjAOzHsuX

— S.Dearborn Athletics (@sdsportsreport) December 14, 2020