The Tigers are off to Indy after their game against Franklin County was called off.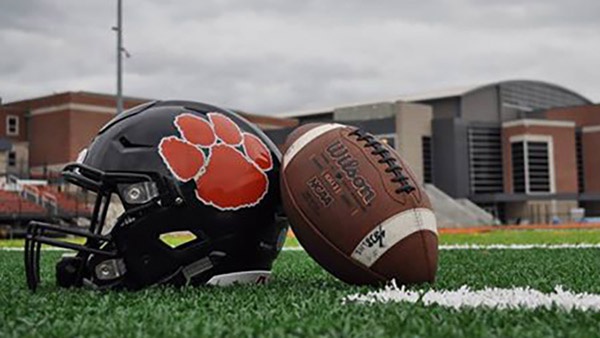 (Lawrenceburg, Ind.) - The Lawrenceburg Tigers football team has found an opponent for Friday.
The Tigers were scheduled to play at Franklin County, but the Wildcats have cancelled their next two games after at least one player tested positive for COVID-19.
Lawrenceburg's athletic department acted quickly and was able to get a replacement game on the schedule at Indianapolis Arsenal Tech. For Tech, they were originally scheduled to play Muncie Central, but their team is unable to play this week due to quarantine.
Indianapolis Tech, a 6A school, is 2-1 on the season with wins against Richmond and Logansport. Lawrenceburg (3-1) is riding a three-game winning streak and is currently ranked 8th in Class 3A.
Friday's kickoff is set for 7:30 p.m.
The Varsity Tiger football team will be traveling to Indianapolis to play Arsenal Tech on Friday night (9/18/20) at 7:30 pm. Tickets will only be available to families of the football team. Coaches will be sharing ticket information with football families in the near future.

— LHSTigersAthletics (@LburgTigers) September 16, 2020