Congratulations and good luck at the next level!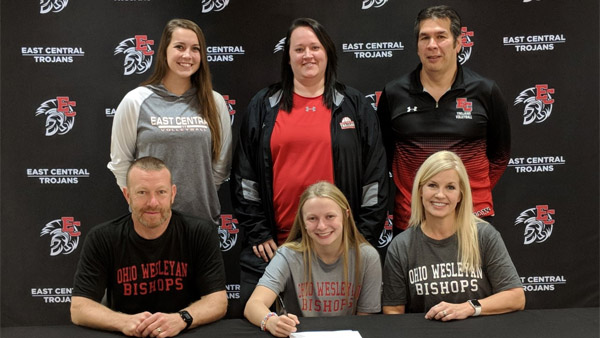 Alex Disbro signs her letter of intent to play volleyball at Ohio Wesleyan University. Photo by EC Athletics.
(St. Leon, Ind.) – An East Central High School volleyball star is set to continue her playing career at the collegiate level.
Alex Disbro signed her letter of intent to Ohio Wesleyan University on Monday.
As a senior, Disbro totaled 347 digs, 271 receptions, 75 assists and 19 aces. Her play helped East Central to a 22-10 record.
Disbro will join an Ohio Wesleyan team that went 12-17 this season.
The Bishops return 15 players next season.