The Indiana vs. Kentucky All-Star Game will take place June 11-12.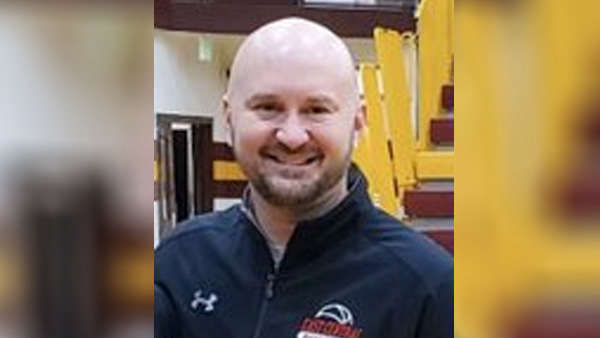 (St. Leon, Ind.) – Kevin Moore has been selected to coach at the Indiana vs. Kentucky All-Star Game.
The East Central girls varsity basketball head coach will serve as an assistant coach to Homestead's Rod Parker at the annual all-star game in June.
Moore earned his spot on the coaching staff by leading the Lady Trojans to a 22-5 record and their third-consecutive sectional championship earlier this month.
Since Moore took over the program at the start of the 2009-10 season, he has built a perennial winner in St. Leon. His teams have won 16 or more games in 10 consecutive seasons.
In that timespan, East Central has won six EIAC Championships, and three Sectional titles.
Coach Moore released the following statement about being selected to coach at the Indiana vs. Kentucky All-Star Game:
"Being selected by the Indiana All-Star Director Mike Broughton to the All-Star staff is a tremendous honor. In coaching, I don't set out to achieve individual accolades or awards but I'm really proud of this appointment because I respect the people that are in the decision-making roles. I don't have many individual coaching goals, most of my goals are team-related but coaching on the Indiana All-Stars Senior Team is a goal that I've had for a long time. Growing up I used to attend the Indiana vs. Kentucky All-Star games so now to be able to say I coached in that game is pretty cool.
What I'm also proud of is the fact that being selected for something like this means you coach in a winning Program. I certainly wouldn't be in a position to be an Indiana All-Star coach if I didn't have such wonderful assistant coaches over the years that share in my passion and vision for what running a winning Program looks like. Also, without great players, current and past, I wouldn't have this honor as well. I share this award with them. When I took this job over 13 years ago, it's safe to say it wasn't a very good job and I knew it was going to be a challenge, but I relished that challenge and have been driven to make it a winner doing things the right way and with lots of hard work.
In 2015, I was a member of the Indiana Junior All-Star coaching staff, so I have a little experience with the All-Star series. That year I was also able to work along with Coach Parker who was selected again this time. I really look forward to working with such a successful coach and someone that has become a great friend since 2015. I've heard good things about Coach Manners as well, so I look forward to getting to know her. "
The Indiana All-Star roster is expected to be released in the coming weeks.
A girls-boys doubleheader featuring the Indiana All-Star and Kentucky All-Stars will be played on June 11 in Owensboro, Kentucky and June 12 at Southport Fieldhouse.