Distanced-learning increases time at computers and maybe Carpal Tunnel Syndrome.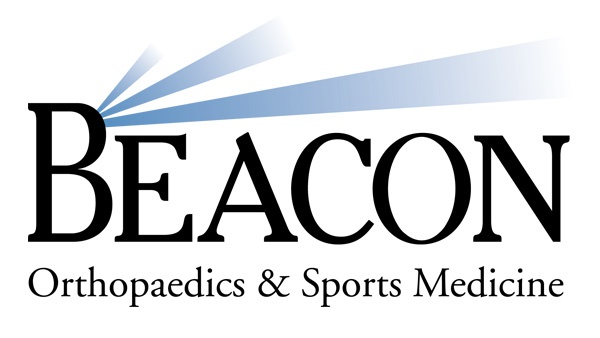 As we get better at social distancing, washing our hands and wearing masks, we should not forget to avoid awkward postures while we study and work virtually. Whether attending a Zoom class, taking part in a staff meeting or binge-watching our favorite shows, we know that poor posture can cause back and neck pain. However, repetitive movements (like typing, scrolling and "mouse-clicking") may also be the cause of painful diagnoses in our hands and arms like Carpal Tunnel Syndrome. Even in young people.
What is Carpal Tunnel Syndrome?
This area within the wrist defined by the carpal bones has a transverse ligament that forms a sort of tunnel. The median nerve passes through this tunnel to the thumb, index, long, and usually half of the ring finger. So, Carpal Tunnel Syndrome is when that median nerve of the wrist is compressed.
What are Some Common Symptoms of Carpal Tunnel Syndrome?
If anyone in your family has hand pain, tingling or numbness, they may be experiencing Carpal Tunnel Syndrome. Usually, patients only feel these symptoms in the thumb, index, middle and ring fingers, and the little finger is not affected. In some instances, the whole hand may also feel weak.
What Causes Carpal Tunnel Syndrome?
Although, many activities may lead to (or accompany) Carpal Tunnel Syndrome. The best explanation is that repetitive motion (such as typing on a computer without regular breaks) or a wrist fracture can narrow the carpal tunnel, thus irritating that median nerve. Swelling and inflammation caused by rheumatoid arthritis may also be the start of Carpal Tunnel Syndrome. It is important to realize that many times, there is no single cause, but rather a sum response to many things. But we do know it is associated with repetitive hand activities, trauma, diabetes, pregnancy and arthritis.
Why Might Distanced-Learning Increase Cases of Carpal Tunnel Syndrome?
As we all spend more time typing on our keyboards, it is logical that more of us are doing so without paying appropriate attention to our posture and/or taking all-important breaks.
What Can You Do About Your Carpal Tunnel Syndrome?
To help stay healthy and strong, now is the time to be aware of how you – and the students in your house – sit and engage remotely and make sure to stretch and take regular breaks.
When patients have these symptoms associated with carpal tunnel syndrome, we at Beacon Orthopaedics & Sports Medicine treat them based on the intensity of their symptoms. With mild cases, we use night braces, avoidance of certain activities, and anti-inflammatory medicines. In many instances, we order a special test called a nerve study to give us a good understanding of the condition of the nerve. With moderate symptoms, we consider adding a cortisone injection. With severe symptoms surgical decompression is usually necessary. The surgical decompression is an outpatient procedure, and most patients resume normal activities with the hand and wrist in 1-3 weeks. Most patients do very well with these treatments and can resume normal activities very quickly.
If you are feeling some of the symptoms described above and believe you may be experiencing Carpal Tunnel Syndrome, all nine Beacon locations are seeing patients. Striving to ensure patient and staff health, Beacon offers Telehealth Video Visits and when seeing patients in person, they are using all approved safety protocols, including temperature checks, masks, hand sanitizing.
Providing a safe environment to diagnose and recommend the next steps for any injury is always the right thing to do. If you need to talk with a medical professional about knee pain, please visit our website to make an appointment or call 513-354-3700 to schedule an appointment.
Three Tips to Help Avoid Carpal Tunnel Syndrome*
1. Take breaks from repetitive tasks.
Whether you're typing, playing guitar, or using a hand drill, set a timer beforehand for 15 minutes. When it goes off, stop what you're doing and wiggle your fingers. Stretch your hands and move your wrists to improve blood flow to these areas. Repeat.
2. Stretch it out.
Do quick wrist exercises while you're standing in line at the grocery store or sitting at your desk (whether home office or onsite). For example, make a fist and then slide your fingers until they are straight again. Repeat this action five to 10 times.
3. Elevate your hands and wrists.
This may be particularly effective if your Carpal Tunnel Syndrome is caused by pregnancy, fractures, or other issues with fluid retention.