Several local businesses and organizations are leading the way in meeting the group's goals.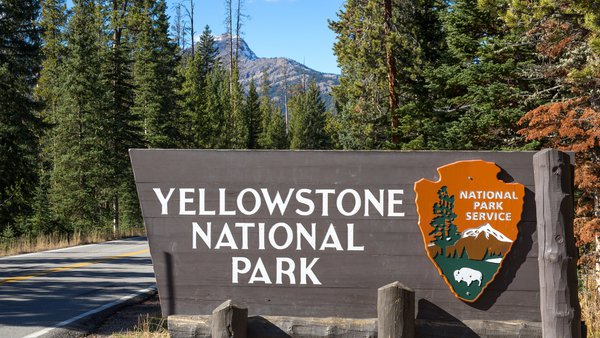 Shutterstock photo.
"Spring is almost here, and we're busy on plans and fundraising for this year's Youth to Yellowstone of Ripley County trip the end of June," stated Bill Riley, president of the organization's board of directors. "We have a lot of organizational work to do to get ready, but one of our biggest issues is raising enough funds to take the students, especially with the rise in gasoline prices" he added.
The total cost of the trip, per student, is approximately $2,000, which includes food, transportation, hotels and campsites, as well as other students' needs. Six to ten local high schoolers will be able to go, depending on the amount of funds raised. Chaperones on the trip cover their own expenses.
"We are very thankful for the recent donations received," Riley said, which include a grant from the Ripley County Community Foundation for sighting scopes and some other pieces of equipment. Other donations, from Wood-Mizer, Friendship State Bank, Napoleon State Bank, and the Osgood Sons of American Legion, are leading the way in meeting the group's goals.
Youth to Yellowstone of Ripley County will be putting on a bowling tournament, and a golf tournament is also being considered. Dates for the events will be announced.
Students and chaperones will travel over a thousand miles to see iconic treasures in the west, including Mt. Rushmore, Crazy Horse, and Yellowstone National Park, of course. They will get to experience tent camping, campground cooking, learn photography skills, and learn about the wild animals they see while out scouting. They will also meet park employees and other visitors to the park. Students who have never traveled far from their homes will learn new things about themselves, and the larger world around them.
Potential students are selected in a variety of ways, including recommendations from local schools. Those wanting to go are then required to fill out an application, including an essay about why they want to go on the trip.
Anyone interested in helping out with Youth to Yellowstone of Ripley County, or wanting more information or a presentation, may call 812-621-1965, email at Y2Y@YouthToYellowstone.org, or visit www.YouthToYellowstone.org. Board members for the nonprofit are: Bill Riley, president, Jim Waldo, vice president, Kristina Pope, secretary, Nancy Laymon, treasurer, and Woody Pope, at large. Donations may be sent to P.O. Box 42, Milan, Indiana 47031.