Local blood donations ensure that patients in Greater Cincinnati area hospitals receive the lifesaving blood products they need to survive.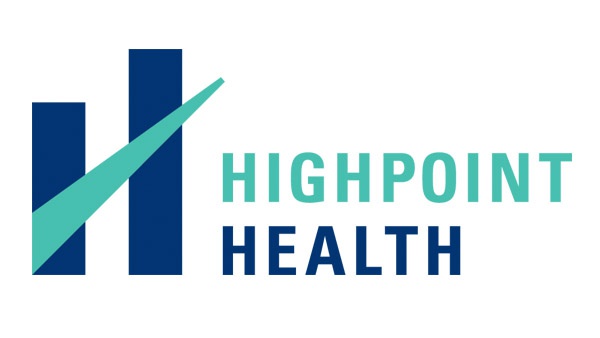 (Lawrenceburg, Ind.) - Highpoint Health's winter blood drive, in association with the Hoxworth Blood Center, will be on Thursday, January 10, from 8:30 a.m. to 3:00 p.m. in the conference rooms of the hospital, 600 Wilson Creek Road, Lawrenceburg.
"We always have a good turnout at Highpoint Health," stated Alecia Lipton, Hoxworth spokesperson. "Local blood donations ensure that patients in Greater Cincinnati area hospitals receive the lifesaving blood products they need to survive."
An appointment takes approximately 45 minutes for a whole blood donation. Blood donors should eat a well-balanced meal within four hours prior to donating and drink plenty of water. They must bring a form of photo identification, such as a driver's license or employee badge, with them to the drive.
Individuals can maximize their giving by making an automated red cell donation, which takes an additional 20 minutes. The process of automated red cell collection is designed to make the most of donations. Please call the Hoxworth Nursing Department at 800/830-1091 for additional information on donating red cells.
Blood donors must be 17 years of age or older (16 years of age with the appropriate signed parental consent form), weigh at least 110 pounds and generally feel well and healthy. Donors must wait a minimum of eight weeks between blood donations or 16 weeks if they have participated in automated red cell collection.
Women who are pregnant may not donate. Individuals who have been tattooed in Indiana must wait 12 months from the date of tattooing to donate.
Persons who have tested HIV positive, injected themselves with illegal drugs or who participate in high risk behavior are prohibited from donating. Individuals who had viral hepatitis A after age 11 or a hepatitis B or hepatitis C virus infection at any age also are disqualified from donating. Cancer and malaria survivors, persons who had a heart attack and those with heart disease should phone Hoxworth for information regarding allowances for donating.
"Hoxworth also requests that individuals who have been in a Zika-related zone make a self-deferral and wait 30 days or more after returning home before giving blood," Mrs. Lipton explained. "This is for anyone who has traveled south of the continental United States, including Mexico and the Caribbean."
Persons donating at a Hoxworth blood drive sponsored by a business or community organization (except a high school) or at a neighborhood donor center may also give on behalf of Highpoint Health by writing the name in the group code area and/or by informing the registrar. This ensures the donation will go to help meet the hospital's goal. The sponsoring organization will also receive credit for the donation.
Donor centers located in the Greater Cincinnati area are: Hoxworth Anderson, Five Mile Center, 7715 Five Mile Road; Hoxworth Blue Ash, 9708 Kenwood Road; Hoxworth Fort Mitchell, Fort Mitchell Station Shopping Center, 2220 Grandview Drive, Suite 140; Hoxworth North (Mason), 7844 Kingland Drive; Hoxworth Tri-County, Wimbledon Plaza, 11812 Springfield Pike; University of Cincinnati, Hoxworth Center Building, 3130 Highland Avenue, Fourth Floor; and Hoxworth Western Hills, 6323 Glenway Avenue.
Hoxworth has an online store named the Premier Donor Club. Donors who register at www.hoxworth.org/about/pdc can receive points for each donation and then use the points at the store for purchases such as movie tickets.
To schedule an appointment to donate at Highpoint Health's winter blood drive, please call the Education Department at 812/537-8431 or 800/676-5572, ext. 8431. A 24 hour voice mail system is available to take your message. You may also register online at the Hoxworth website at www.hoxworth.org/groups/highpointhealth.html.
Walk-ins are welcome but need to plan additional time for their visit. Hoxworth requests that children age 5 and under do not attend the blood drive.