The Friday evening pursuit reached speeds in excess of 100 MPH.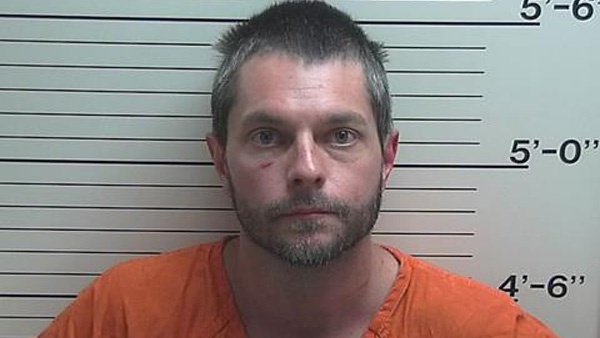 David M. Smiddy. Photo by Dearborn County Sheriff's Department.
(Dearborn County, Ind.) - A police chase that started in northern Kentucky ended near the Indiana-Ohio state line Friday evening.
David M. Smiddy fled a home in Newport on Friday when his father called police to report his son was high. The 35-year-old sped away from the home in a 2010 Toyota Carolla, running over an officer's foot in the process.
He led a pursuit onto Interstate 275, leading all the way across the Ohio River into Indiana, then coming to an end near the state line on I-275. Police used a taser to take Smiddy into custody.
In the roughly 25 minutes the chase lasted, Smiddy reached speeds up to 120 MPH. He allegedly hit three police cruisers.
Smiddy was hospitalized before being taken to jail at the Dearborn County Law Enforcement Center. He is held on a charge of Resisting Law Enforcement in Indiana, and is likely to face additional charges in Kentucky and Ohio.