The pursuit was reported Tuesday around 7:26 p.m.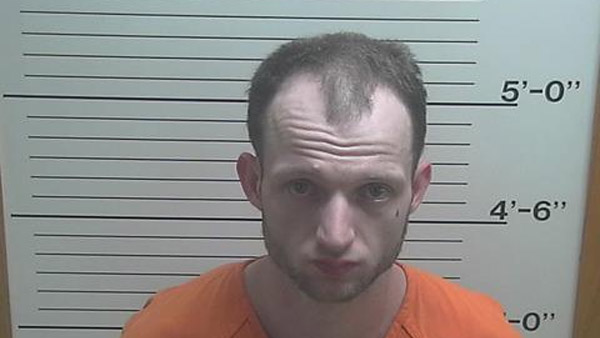 Brandon Jacob Lee White. Photo by the Dearborn County Sheriff's Office.
(Aurora, Ind.) - A Vevay man has been jailed following a police pursuit through Dearborn and Ohio counties.
Aurora Police were on routine patrol on Tuesday evening around 7:26 p.m. when a silver 1995 Chevy Blazer was observed weaving in-and-out of traffic on U.S. 50 near State Road 148. As the vehicle was turning onto Importing Street, the driver, identified as Brandon J. White, was seen disposing of a burning cigarette ash out of the driver's side window.
At that time, police attempted to initiate a traffic stop on Importing Street, but the driver continued on and disregarded stop signs and traffic lights before proceeding at a high rate of speed onto State Road 56, according to a probable cause affidavit.
Officers paced White's vehicle at 65 MPH near Lesko Park to 90 MPH at the Dearborn/Ohio County line. During the pursuit on State Road 56, officers say they observed White pass multiple vehicle in no passing zones before he turned onto Thuermer Hollow Road.
From there, Ohio County Sheriff's deputies took over the pursuit. White's vehicle eventually came to a stop on State Road 250 in Rising Sun, where he allegedly tried to flee on foot. He was caught in a nearby field.
White was transported to St. Elizabeth Dearborn for medical treatment and clearance. While at the hospital, White told officers he had an active warrant and didn't have a driver's license. He also apologized for leading the pursuit.
Once White was medically cleared, he was taken into custody and transported to the Dearborn County Law Enforcement Center.
He is charged with Resisting Law Enforcement (Vehicle), Level 6 Felony, Reckless Driving (Speed), Class C Misdemeanor, and Operating Never Received License, Class C Misdemeanor.