This Community Service Project will take place on Friday, December 13.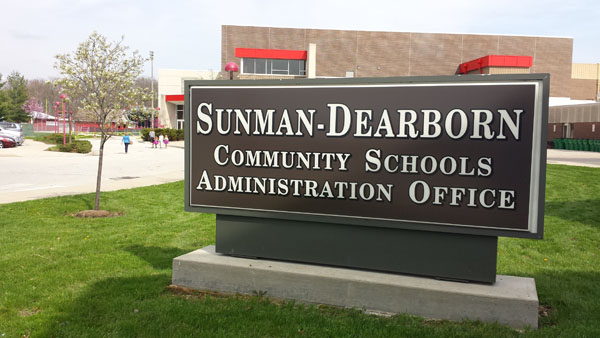 (Dearborn Co., Ind.) - Sunman-Dearborn Middle School will be coming together to hold a service project to help those in need during the holiday season.
Nearly 900 students and 77 staff members will participate in the 3rd annual Community Service Day on Friday, December 13.
Sunman-Dearborn Middle School Principal, Matt Maple, spoke with Bubba Bo on Monday, December 9, to explain how the project has grown into what it is now.
"It has been, very much, a work in progress. There are about 9 or 10 staff members who have taken this upon themselves [this year]. The first year, there were a few of us that took it on, and more people have joined on. They have done an awesome job," says Maple.
Students will have the opportunity to leave the school campus to get directly involved with the community. 291 students of the 900 participating will be leaving the building to volunteer at 21 different organizations and businesses in Dearborn and Ripley County.
Even students staying on campus will be participating in the Community Service Day. The middle school will have 3 sessions throughout the school day that includes 17 different activities such as, making fleece blankets for Safe Passage and dog toys for local animal shelters.
Maple explains how the service day will teach valuable lessons that include more than just the school curriculum. "The important pieces that we are teaching the kids about are service, teaching them about respect, teaching them that there are students less fortunate, families less fortunate than what they are growing up with."
The service day prep takes a lot teamwork and about 3-4 months to pull off a successful day.
Although this project happens during the school day, the community is invited to participate. Aside from monetary donations, which are greatly appreciated, SDMS will also accept everyday household items. Some necessities needed are:
Fleece fabric
Toilet paper
Bars of soap
NEW socks
Nail polish and remover
Cleaning supplies (for food pantry)
All the items given and made on Friday will be donated to the community over the weekend and the upcoming week.
You can drop off donations to Sunman-Dearborn Middle School's main office, 8356 Schuman Road, St. Leon, from 7 AM - 4 PM. Questions can be directed to Josh Benjamin, at jhbenjamin@sunmandearborn.k12.in.us.