House Enrolled Act 1002 will drop the state's individual income tax from 3.23% to 2.9% over seven years.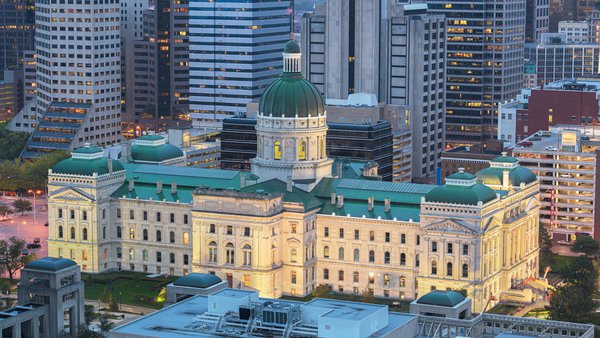 Shutterstock photo.

INDIANAPOLIS - Southeast Indiana lawmakers recently voted in support of passing the largest tax cut in the state's history, sending the $1 billion tax-relief package to the governor where it could soon become law.

According to State Rep. Randy Frye (R-Greensburg), House Enrolled Act 1002 will drop the state's individual income tax from 3.23% to 2.9% over seven years. He said once fully phased in, Indiana would have one of the lowest income tax rates in the nation.

"Conservative leadership means looking out for taxpayers, and this tax-relief package is focused on keeping our commitment to them and fiscal responsibility," Frye said. "We are blessed to be where we are financially, and I look forward to exploring additional reforms in future sessions to encourage more economic opportunity across the state."

The bill will also help lower utility bills for Hoosiers and businesses by eliminating the 1.46% Utility Receipts Tax currently paid on electricity, natural gas, water, steam, sewage and telephone bills.

State Rep. Randy Lyness (R-West Harrison) said once both tax cuts are fully implemented, Hoosiers would save over $1 billion a year.

"Indiana's strong economy puts us in a unique position to put money back into taxpayers' pockets," Lyness said. "This responsible and prudent tax-cut package could benefit Hoosiers right now and into the future."

State Rep. Cindy Ziemke (R-Batesville) said the legislation includes using reserves to make a one-time, $2.5 billion payment toward pre-'96 teacher pension obligations. This comes after Indiana has paid down well over $1 billion in debt over the last year alone.

"Indiana continues to invest in priorities, live within its means and pay down debt," Ziemke said. "We're expected to hit a record $5 billion in our reserves by the end of the fiscal year, and these tax cuts reward Hoosiers who have endured a lot through this pandemic and recent inflation."

House Enrolled Act 1002, a priority for Republican lawmakers, comes as the state's budget reserves are expected to hit a record $5 billion at the end of fiscal year 2022. As revenues continue to outpace expectations, Hoosier taxpayers can expect a $125 refund this spring as part of a combined refund of over $545 million. A new law supported by Frye and Lyness will ensure the maximum number of Hoosiers qualify for the refund.